media_content.tooltip.skipped
The queen of the beans
"At the farm store, cyclists always ask me what kind of weed grows in our corn field that has such nice red blossoms," says farmer Michaela Summer with a grin. To introduce visitors to her passion, the Styrian runner bean, she opened a special "Runner Bean Cabinet" next to her "Bäcksteffl – Bauernspezereien" farm store.
A bean is a bean, right? Michaela Summer very charmingly disagrees and explains the special characteristics of the runner bean: even though the warm summer months in southeast Styria provide optimal conditions for growing runner beans, this fiery-red member of the faboideae family, it is not quite as simple as that, she says. The plants do have their special needs. "The 'bonela' – the typical variety of the Styrian runner bean – is actually quite the princess: it is heat-sensitive and has to be sorted by hand. Which means I have four high-maintenance princesses to care for: my three daughters and a purplish-black speckled bean," Michaela Summer says with a laugh.
The 38-year-old farmer and nutritionist lives with her family in Halbenrain, near Bad Radkersburg, and has been devoting herself to her "princesses" for ten years now.
media_content.tooltip.skipped
The "Runner Bean Cabinet"
"In 2012, I opened a Runner Bean Cabinet on our farm next to the "Bäcksteffl – Bauernspezereien" shop, which intends to fill in the gaps in our knowledge about this purple bean," explains Michaela Summer. With film and photographic material, this lovingly designed "more-than-just-a-museum" depicts the seasonal progression of the bean from its planting and grafting to its harvest and processing.
The runner bean plant has long fascinated people with its appearance: it is often cultivated in the region as a shade-giving climbing plant or as a decorative privacy shield as well. The runner bean is also omnipresent in Styria's cuisine: runner-bean salad with pumpkin seed oil is a staple at the region's wine taverns, and the bean is also used in soups and even desserts. "It is now so popular that it is even found in Austria's top gourmet restaurants," says Michaela Summer proudly, "because it has a mildly nutty taste, is low in fat, and is a good source of high-quality protein."
media_content.tooltip.skipped
media_content.tooltip.skipped

media_content.tooltip.skipped

media_content.tooltip.skipped
"My greatest desire is that people sense the lightness of southeast Styria in my products."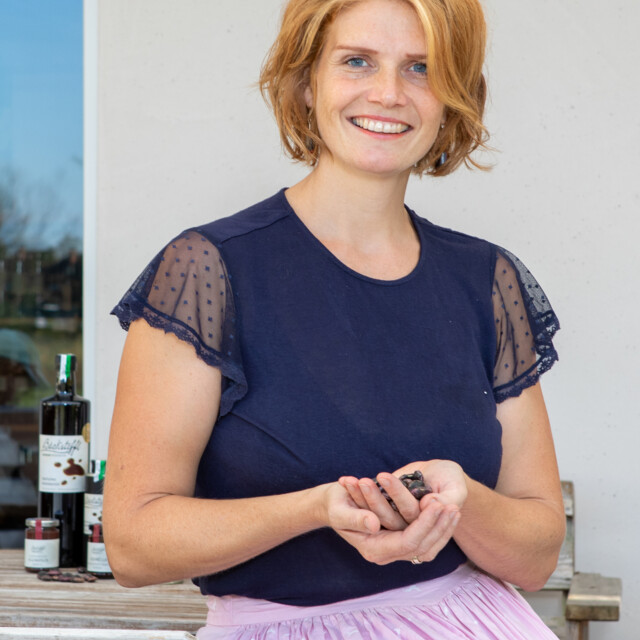 media_content.tooltip.skipped
The "Bäcksteffl" farm store in southeast Styria
Places to be: 3 tips from Michaela Summer
5 tips for excursions in Styria's Vulkanland
Discover Austria by train