media_content.tooltip.skipped
If you are looking for memorable winter moments, look no further: St. Johann in Tirol and its neighbouring villages Oberndorf, Kirchdorf and Erpfendorf await with all kinds of activities! From skiing, cross-country skiing and biathlon to winter and snowshoe hiking, tobogganing, ice skating, and horse-drawn sleigh rides - this resort caters for everyone.
For the adventurous winter sports enthusiasts, there are a flying fox winter parcour, tandem paragliding, sky diving or a hot air balloon ride.
And if you are out and about with your little ones, or are just getting reacquainted with the slopes, Erpfendorf and Kirchdorf are the perfect choice for your first turns. Your kids will love the company of the regions' mascot and its lucky charm, the little yeti, Yappy Yapadu.
Winter Holidays the Austrian Way!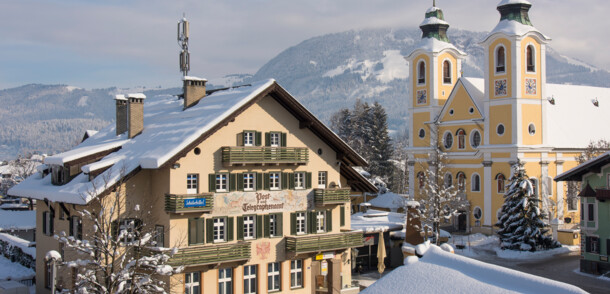 Useful Links
media_content.tooltip.skipped
Why Visit St. Johann in Tirol
Exceptionally family-friendly
Great number of cosy huts (18 huts on 40 km of slopes)
Your choice of ski resort: Stay in the cosy St. Johann (40 km of slopes), choose the 3 Länder Freizeit Arena ski pass (170 km), or go big with the Super Ski Card (2,750 km including 3 glaciers!)
Relaxing spas and indoor pools to recharge your batteries, check out Panorama Badewelt and Kaiserquell
Guided ski and mountain tours with local certified guides
Countless fun activities such as ice skating, Segway winter tours, balloon and horse carriage rides
Looking for an adrenaline rush? Try the Flying Fox zipline!
Chocolate-box villages St. Johann in Tirol, Oberndorf, Kirchdorf, and Erpfendorf close by
With your Guest Card, bus and train travel is included in the region
media_content.tooltip.skipped

media_content.tooltip.skipped

media_content.tooltip.skipped

media_content.tooltip.skipped

media_content.tooltip.skipped

media_content.tooltip.skipped

media_content.tooltip.skipped

media_content.tooltip.skipped

media_content.tooltip.skipped

media_content.tooltip.skipped

media_content.tooltip.skipped

media_content.tooltip.skipped

media_content.tooltip.skipped

media_content.tooltip.skipped

media_content.tooltip.skipped
How to get there

By plane:
The closest airports are Salzburg (64 km), Innsbruck (99 km), and Munich, Germany (161 km).

By train:


From Salzburg: Either direct train to St. Johann in Tirol or change in Wörgl (2 h – 2 h 15 min)
From Innsbruck: Either direct train to St. Johann in Tirol or change in Wörgl (1 h 15 min – 1 h 50 min)
From Munich: Change in Wörgl (2 h)

By car:


From Salzburg: motorway A1 or A10 to Salzburg West exit or Bad Reichenhall exit (A8), then road 21 (D) via Lofer and road 178
From Innsbruck: Inntal motorway A12, Wörgl Ost exit, road 178
From Munich: Inntal motorway A12; then Kufstein Süd, via Eiberg (173) and road 178

Facts & Figures

Altitude: 659 - 1,604 m
Highest mountain: Harschbichl - 1,604 m
18 huts and restaurants
40 km of slopes
10 lifts
6 ski schools
170 km cross-country ski tracks
100 km well-prepared winter hiking trails
Culinary Delights in St. Johann in Tirol
Mountain Huts

Viewpoints

Events