media_content.tooltip.skipped
Accessible Travel
Austria offers a wide range of accessible holidays and leisure facilities for those travelling with a disability.
Travelling with a Disability
Austria is a fantastic country to explore and boasts a wealth of splendid cities, hands-on museums, quaint villages, active experiences and cultural events all set against the most breath-taking scenery. Austria's world-renowned hospitality extends itself to all visitors, including those using a wheelchair, with limited mobility and with hearing and sight impairments. Barrier-free Austria ensures that you can experience all that there is to offer without needing to worry about getting around.
Getting to and around Austria is incredibly easy by road, air and rail, and the Austrian Federal Railways offer discount tickets and travel assistance to those who need it. Mobility aids for wheelchair users are available at almost 100 train stations across Austria.

There is a wide range of accessible accommodation and the hotel guide for disabled travellers "Barrierefrei übernachten in Österreich" (Accessible Accommodation in Austria) features a list of hotels and is published by the Austrian Ministry for Economy and Labour.

Euregio Barrierefrei is an information platform for accessible holidays in Austria and offers holiday-related information for wheelchair travellers and all other mobility-impaired guests.

Another information platform for disabled travellers is Accessible Holidays (available in German only).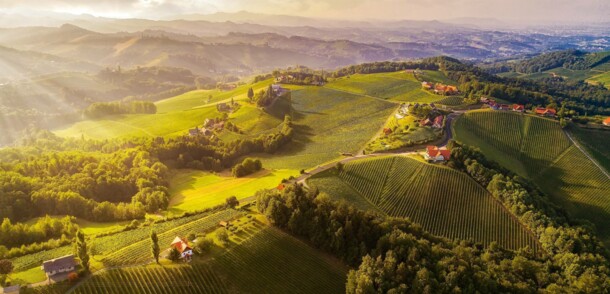 Useful Resources
media_content.tooltip.skipped
Holidays on the Farm
Barrier-free holidays on a farm offer up wheelchair-acessible equipment, a collection service, room service and medical care in the near vicinity.
Barrier-Free Activities in Austria
Whether you're looking for wheelchair hiking opportunities in the Alps or the best selection of barrier-free hotels, browse through this list of some ideas for your accessible Austrian holiday.
media_content.tooltip.skipped
Accessible Trails
The Seefeld-Wildsee Lake in Tirol is an idyllic spot situated at around 1,000m surrounded by the impressive Karwendel and Wetterstein Mountains and the lake's accessible viewing platforms offer up excellent panoramic views. Wheelchair-accessible hiking routes around the lake enable visitors the chance to see the fascinating aquamarine life. There are a number of suggested scenic wheelchair-accessible hiking routes in Seefeld of varying lengths and levels of difficulty.
Thanks to a state-wide initiative in Vorarlberg, a large part of the area's existing hiking routes are fully accessible by wheelchair. Traverse the idyllic countryside on either asphalt or smooth gravel paths. The area around Lake Constance is also easily navigated.

The dramatic "Eagle View" Viewing Platform in the scenic Kaunertal Valley sits high above a sheer drop of hundreds of metres, and offers up the ideal opportunity to enjoy panoramic views of the surrounding 3,000m mountains. It is accessible by an electric wheelchair or Swisstrac (available for hire) along a 250m-long broad travel trail.
media_content.tooltip.skipped
Adaptive Slopes
An active barrier-free adventure awaits all year round in Tirol. During the winter, enjoy a range of adaptive cross-country skiing trails, including in the Seefeld-Leutasch Olympia region, or explore the Kaunertal Glacier before relaxing in its fully accessible restaurant.
Austria's first barrier-free ski school in Styria is run by specially trained ski instructors who give lessons in crutch skiing for people with amputations and blind skiers.
media_content.tooltip.skipped
Comfortable Cable Cars
Many cable cars all over Austria are equipped with ramps and can be comfortably navigated in a wheelchair, including those of the Wilder Kaiser-Brixtental. You can take the cable car up the Hohe Salve at 1,829m in your wheelchair, which transports you to the highest pilgrimage church in Austria. Once there, a rotatable viewing terrace reveals sweeping panoramic views of the peaks of around 70 3,000m-high mountains.

Take the Karwendel cable car up the mountain to enjoy fantastic panoramic views of Lake Achensee and the Karwendel mountains, or visit the Alpengasthaus Karwendel, easily accessible via a 100m-long gravelled path.

SalzburgerLand has a number of accessible cable cars, including those in Lofer Alpine World, with its looped hiking trails and panoramic peaks and beautiful water masses on the "Aud die Alm" Adventure Trail.

media_content.tooltip.skipped
Cultural Highs
From accessible museum exhibits to sensory cultural hiking trails, there is a wide array of barrier-free culture to enjoy in Austria.

Visitors to the Residenzgalerie in Salzburg can immerse themselves in art with all the senses. As well as being fully accessible to those in a wheelchair, the gallery holds guided sign language tours and has created the special "Invisible Gallery" with blind people in mind, to allow people to appreciate works of art by touch, smell, audio or taste.

The "Aschach - Markt am Strom" cultural hiking trail in Upper Austria transports visitors on a multi-sensory journey of discovery back through time. Eleven black-and-white columns along the Danube mark the historical development of the market town. The route was designed for everyone, including the blind, visually impaired, deaf and those with mobility impairments. Hikers watch videos in sign language, listen to the sounds and voices and touch tactile objects at various stations along the way.

The WunderWeltWald exhibition in Ulrichsberg, Upper Austria, boasts a number of different elements to allow everyone to explore the forest's fauna and flora with all their senses. The entire exhibition is barrier-free and there are different translations in sign language available at the different stations. Visitors can witness a tree being felled in the 3D cinema, and all those who want to try their hand at being a lumberjack will have the opportunity to bring down a tree in the felling simulator. 

There is a wide array of art and culture in Vienna for all the senses. Visitors to the Kunsthistoriches Museum can marvel at works by Raphael (including "Madonna in the Green") and Dürer (including "Maria mi Kind") without seeing them with their eyes, by way of touch objects, and learn about them via Braille brochures and specially trained art educators. There are special guided tours for the blind at the Upper Belvedere, whilst deaf guests can learn about the history of the castle and picture gallery via a multi-media guide in sign language. The Roman Museum in the city centre offers hands-on objects for the visually impaired.

The Benedictine Abbey Admont in Styria is known internationally for hosting the largest monastery library in the world. Since 2002 it has been collecting three-dimensional and elaborately works of art in its "Beyond Seeing" collection, making them perfect for the visually impaired. 
media_content.tooltip.skipped
City Sights
The city of Salzburg is a delight for all visitors and won the European Commission's 2011 Access City Award. Many of its attractions, including the churches, event venues, restaurants and accommodation provide wheelchair access and barrier-free entrances. Salzburg City's Tourist Information Board have a range of different resources available, from town maps showing facilities and wheelchair-friendly routes to an extensive list of accommodation providers.

Austria's capital, Vienna, is set up for people with disabilities to explore. The sophisticated transport system is well-equipped for people with restricted abilities, with "low-floor" trams and buses in operation, and all its subway stations and trains are almost entirely wheelchair-accessible. Many of Vienna's museums are not only accessible but also have found a number of ways to make their exhibitions more accessible to deaf and visually impaired visitors. Vienna's Tourist Board website has a number of resources to help you plan your trip to the city, including videos in sign language, list of hotels, sights, restaurants, cultural venues, medical aids and public toilets.

Explore the capital of Tirol, Innsbruck, on a wheelchair-accessible adventure tour. Take in a host of fabulous historical landmarks, including the Imperial Palace and iconic Golden Roof, parks, gardens, restaurants and cafes. There is a special town walk for visually and mobility impaired people that runs along Sill River, which has six tactile information posts containing information about the natural habitat and river. Tourist information literature is available to visually impaired and blind people.
media_content.tooltip.skipped
Farm and Equestrian Encounters
Holidays on the Farm offer barrier-free farm holidays including wheelchair-suitable equipment, a collection service, room service and nearby medicinal support. Take your pick from a number of different farms in Austria, and immerse yourself in the tranquillity of rural life. Enjoy hearty organic food, authentic hospitality, and a slower pace of life.
Professionals and specially trained horses provide an unforgettable stay, and visitors experience the horse as a "therapist", "recreational partner" and "experiential educator" at the Sonnenscheinhof Riding Centre in SalzburgerLand.

Horseback riding in Carinthia also offer people of all abilities the possibility of physical and emotional rehabilitation, as well as opportunities for social integration. The benefits are immense, offering everything from getting fit (toning and strengthening muscles), to improving suppleness, switching off and unwinding.