Tourismusverband Region Hall-Wattens

media_content.tooltip.skipped

Bucket List: Swarovski Crystal Worlds

Explore a fantastical glittering universe full of crystal-studded artworks and installations.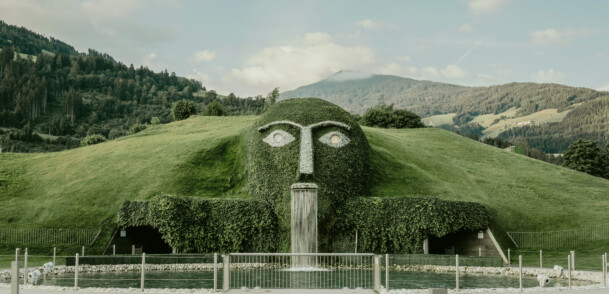 Useful Links
media_content.tooltip.skipped
Down the Crystal Rabbit Hole
The entrance to the Swarovski Kristallwelten (Crystal Worlds), a 20-minute drive outside of Innsbruck, leads you deep inside a grassy Tirolean hill, with a large, water-spewing face – the "Giant" – looming over you. This somewhat surreal first step is a harbinger of the fact that you're now entering a different world. You'll find yourself in a giant dome consisting of 595 mirrors and making you feel like you yourself are inside a crystal. Then, there's the "Silent Light", a spiky, sparkling crystal tree by designers Tord Boontje and Alexander McQueen which evokes a frosty winter forest. And you'll explore the garden, filled with a crystal carousel, a hedge maze shaped like a human hand, and, the centrepiece, a cloud made of 800,000 crystals.
Divided into 17 so-called "Chambers of Wonder", this whimsical museum is more than a collection of artifacts. It's a journey through the crystal-studded visions of famous artists and designers like Andy Warhol, Salvador Dalí, and Yayoi Kusama, in which you can linger for a while by visiting the Kristallwelten.
media_content.tooltip.skipped
6 Must-Sees at the Swarovski Crystal Worlds
media_content.tooltip.skipped

Lunch Tip: Daniels Kristallwelten

Take a break at Daniels Kristallwelten restaurant & café, and enjoy some locally-sourced gourmet cuisine - or a hot dog. The choice is yours.

Find out more & reserve a table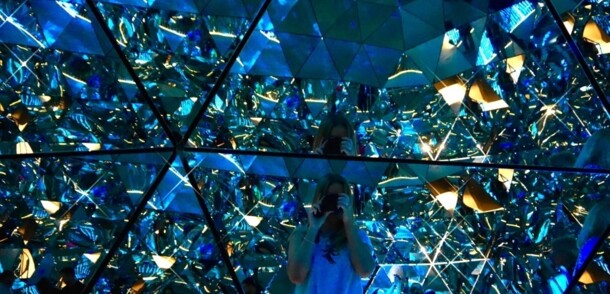 Admission
media_content.tooltip.skipped
Getting There
The Crystal Worlds are located in Wattens, only a 20-min drive from Innsbruck via the A12 motorway.
No car? No problem: During summer, the Swarovski Kristallwelten Shuttle runs six time per day between Innsbruck and the Swarovski Crystal Worlds.
Hours of Operation
Open daily from 8:30 to 19:30 h. Last entry at 18:30 h.
Open on holidays, shorter hours on Christmas.
media_content.tooltip.skipped

media_content.tooltip.skipped

Swarovski Kristallwelten, Wattens

media_content.tooltip.skipped

media_content.tooltip.skipped

media_content.tooltip.skipped

media_content.tooltip.skipped

media_content.tooltip.skipped

media_content.tooltip.skipped

media_content.tooltip.skipped

media_content.tooltip.skipped
Swarovski Crystal Worlds
Kristallweltenstraße 1
6112 Wattens
Telephone:
---