media_content.tooltip.skipped
Anton Bruckner, the Music Virtuoso of the 19th Century
Anton Bruckner is widely regarded as one of the most influential composers of his time. Yet, during his lifetime, his musical works were rather ambivalently received. His talent as an organist was recognized early on. His symphonies, however, initially received an unenthusiastic reception, especially from Vienna's cultural elites. Anton Bruckner's reputation was a stubborn, eccentric loner from the countryside who didn't fit into high society. Only in old age did he finally receive the respect and admiration of his contemporaries.
Anton Bruckner's Life in 4 Chapters
media_content.tooltip.skipped
Anton Bruckner's early talent
Anton Bruckner was born in 1824 in Ansfelden as the oldest of 11 children. He was the son of Ansfelden's village teacher. At the time, teachers also fulfilled the role of church organists, so Bruckner grew up surrounded by music, especially church and organ music. He learned to play the violin, the piano, and the organ. At age ten, he had already worked as an assistant organist. At 12, after his father's early death, he became a member of the boys' choir in the nearby St. Florian Monastery and received instructions from the monastery's organist.
His career began – much like his father's – with a teaching position. However, he prioritized composing and improvising on the organ over his duties as a teacher (which also included fieldwork in addition to school and church duties). His enthusiasm for his musical education, however, was unparalleled and lasted over thirty years.
Anton Bruckner's musical career is on the rise
Bruckner turned into a professional musician at the age of 31 with an appointment as an organist at the St. Florian Monastery in Linz, 10 km / 6 miles away. At first, he was not inclined to attend the 1855 audition for the position but ultimately mastered the audition and secured his employment.
In 1868, his first symphony had its world premiere at the Redoutensaal in Linz, and it was well received. Encouraged to introduce his compositions to a broader audience, he left for Vienna and accepted a position at the Vienna Conservatory (University of Music and Performing Arts) as a professor of musical theory and organ music.
This was when his career really took off. He became court organist for Emporer Franz Joseph I., composed continuously and successfully, taught at the conservatory for many years, and knew many triumphs as a virtuoso playing the organ – especially his ability to improvise became legendary.
He improvised playing the great organs in the cathedrals of Nancy and Paris and at the wedding of Emperor Franz Joseph's youngest daughter in Bad Ischl. In London, he performed in front of thousands and was celebrated like a pop star.
media_content.tooltip.skipped
Anton Bruckner, a misunderstood virtuoso at first
Bruckner's greatest passion was not playing the organ; it was composing symphonies. He had to fight harder to receive recognition in this field, especially in Vienna. At the time, Ludwig van Beethoven's symphonies were considered impossible to surpass, and the music form was deemed completed.
For much of his lifetime, the Vienna Philharmonic refused to perform Bruckner's long and technically tricky compositions. During a performance of the 3rd Symphony at the Vienna Musikverein, most of the audience and even part of the orchestra left the concert hall. His fear of the Viennese media reviews was such that Anton Bruckner had his works performed in various locations outside Vienna. He even petitioned Emperor Franz Joseph I. to rein in his fiercest critic, the infamous Viennese music critic Eduard Hanslick: "Your Majesty, I humbly ask you to prohibit Hanslick from writing bad about me."
Only at 60, 12 years before his death, did he find the success he longed for with his 7th Symphony – in the town of Leipzig in Germany. He had to wait two additional years for official recognition in Vienna.
media_content.tooltip.skipped
media_content.tooltip.skipped
Anton Bruckner, an eccentric romantic
As a human being, the devout and humble Bruckner provided material for many interesting anecdotes, which are, of course, to be taken with a grain of salt. It was said, for example, that he had a strong dialect and a compulsion to count. Not only did this show in his counting of windows and steps but also in his consistent numbering of the bars of his scores. Bruckner was also rumored to be an excellent dancer.
A number of wedding proposals to women much younger than himself also provided much fodder for gossip. In all, nine proposals were documented, and not one was accepted. He was also said to have been awkward with women, and there were quite a few ladies who did show interest. Once, a lady wishing for more attention from Bruckner allegedly approached him with the words: "Dear Professor, you hardly ever glance my way […] even though I have taken extra care with my appearance this evening and even put on my newest dress!" To which the embarrassed Bruckner is said to have replied in heavy dialect: "My dear lady, on my account, you needn't have put on anything at all!"
Anton Bruckner always remained "the fellow from the country. In all the 18 years he spent in the capital, he never bothered to conform to the rules of the Viennese bourgeoisie. His strong dialect, as well as his dress, set him apart from the fine society. He remained true to his roots, cultivated intensive ties to Upper Austria, and pursued his strong inner urge to compose in solitude. Perhaps this was precisely what allowed Anton Bruckner to create something entirely new and extraordinary: a further development of the symphony.
"Bruckner belongs to Upper Austria. But with his music, he leads into the larger world and creates a world of his own."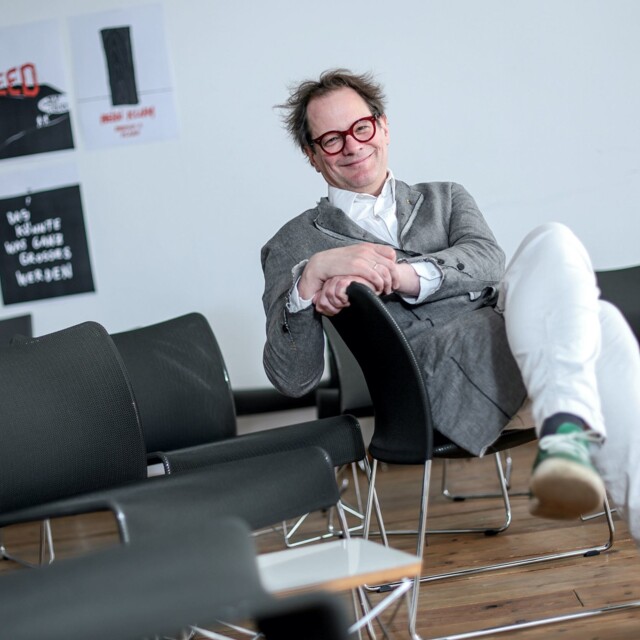 media_content.tooltip.skipped
Norbert Trawöger, Artistic Director of the Bruckner Orchester Linz
Anton Bruckner's late recognition
Throughout his life, Anton Bruckner refused to conform, yet he continually craved recognition and sought referrals and recommendations. Only in old age did Anton Bruckner receive the long-awaited official public recognition as a professor and musician.
In 1886, Emperor Franz Joseph I. awarded him with the Cross of the Order of Franz-Joseph, financed the printing of his 3rd and 8th Symphony and allowed him an artist's stipend. Because of his difficulties walking, in 1895, the Emperor bestowed upon Anton Bruckner a rent-free apartment on the ground floor in a side building of the Upper Belvedere. There, Bruckner lived the last 15 months of his life and worked intensively on the final movement of his 9th Symphony. But it remained incomplete.
Anton Bruckner died of a heart condition on October 11, 1896, at the age of 72. As specified in his testament, he is buried underneath the organ of St. Florian Monastery.

As a musician, Anton Bruckner ranks among the greatest innovators of his time, and his influence reaches far into the 20th century.
media_content.tooltip.skipped
"His singular music is a testament to the vision of a creator who hears the future. He was neither traditionalist nor avantgardist. He was both."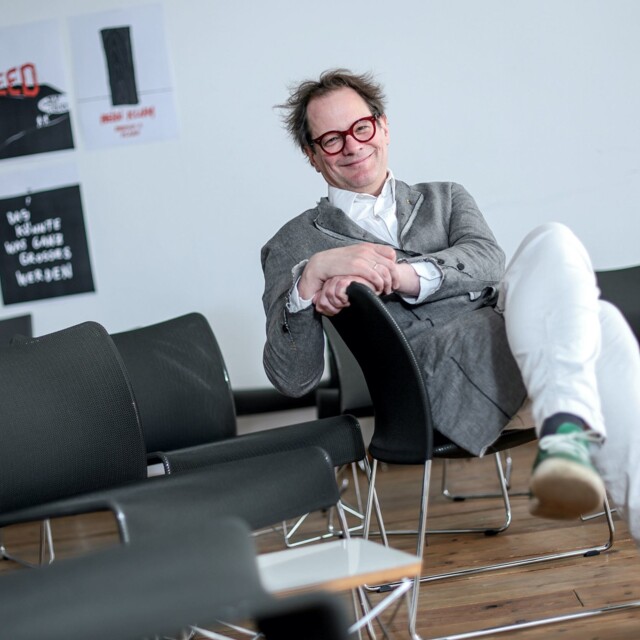 media_content.tooltip.skipped
Norbert Trawöger, Artistic Director of the Bruckner Orchester Linz
media_content.tooltip.skipped
Anton Bruckner, a posthumous Rock Star?
The hit song "Seven Nation Army" by the White Stripes is world-renowned. The song is part of every rock playlist and is chanted at every international football match. Few know that Anton Bruckner's 5th Symphony inspires the repeating riff of the song.
A group of Belgian fans once brought the song to the stadium during a triumphant game of the Belgian team. From there, it spread like wildfire across the entire world.
Listen for yourself below!
Listen to the White Stripe's "Seven Nation Army" and the first movement of Bruckner's "Symphony No. 5" – starting at minute 02:50, you will notice the resemblance:
Interesting Facts about Anton Bruckner
Listen to Bruckner's Most Important Symphonies
9 Fun Facts about Anton Bruckner
media_content.tooltip.skipped

There are more than 60 Anton Bruckner-streets, -alleys, -squares and -paths in Upper Austria.

media_content.tooltip.skipped

At the age of 72, Anton Bruckner made the last of his numerous marriage proposals.

media_content.tooltip.skipped

When visiting a tavern, Anton Bruckner usually drank 3 litres / 100 oz of beer.

media_content.tooltip.skipped

He had a taste for smoked meats with dumplings.

media_content.tooltip.skipped

In Bruckner's lifetime, the Boy's Choir at St. Florian consisted of 3 choir boys. Today, they are over 40.

media_content.tooltip.skipped

During his lifetime, his works received more applause in Leipzig and Munich than in Austria.

media_content.tooltip.skipped

In 1880, Anton Bruckner travelled to Switzerland, the only vacation he ever took in his entire life.

media_content.tooltip.skipped

The riff in the hit song "Seven Nation Army" by the White Stripes was inspired by Anton Bruckner's 5th Symphony.

media_content.tooltip.skipped

Anton Bruckner had 10 siblings, of which only four reached adulthood.
Follow In Anton Bruckner's Footsteps
Visit these places in Upper Austria and Vienna to explore Anton Bruckner's legacy today.
media_content.tooltip.skipped
Anton-Bruckner-Museum
15 minutes by train or 40 minutes by bike from Linz is all it takes to reach Anton Bruckner's birthplace, the village of Ansfelden.
In the former schoolhouse where Anton Bruckner's father lived and worked as a teacher, the Anton-Bruckner-Museum is dedicated to portraying his life and work. Objects like the top hat, vest, baton, organ table and the original clavichord of Anton Bruckner are on display. You will also find theatre tickets, landscapes of essential places in Bruckner's life, and music sheets.
From his birthplace, a Symphony Trail leads through fields, meadows and hilly wooded landscapes all the way to St. Florian, where the great composer is buried.
Read more
media_content.tooltip.skipped
St. Florian Monastery
For 13 influential years, Anton Bruckner was a member of the Boys' Choir, then a teacher and organist at the Augustine Monastery St. Florian. The church's organ dates back to the 17th century and was played by Anton Bruckner, among others. The original organ table can today be seen at Bruckner's birth house in Ansfelden.
St. Florian is also Bruckner's last resting place as he is buried beneath the organ, as stipulated in his last will.
Read more
media_content.tooltip.skipped
Linz's Old Cathedral
The only still existing instrument that was played by Anton Bruckner is the organ in the Old Cathedral in Linz. First-rate organ concerts are today held regularly at the cathedral.
Another attraction is the "Brucknerstiege" (Bruckner Staircase), consisting of 57 steps leading up to the organ, which Bruckner had to climb several times daily as the cathedral's organist.
Read more
media_content.tooltip.skipped
Anton-Bruckner-Private University
Linz is proud of its 200-year history of musical education. The Anton Bruckner Private University was founded in 1823 as a school for singers. In 1863, Anton Bruckner was supposed to take over its reins, but negotiations remained unsuccessful.
A new and architecturally interesting tract on the Pöstlingberg unites all three branches of study, music, dance, and drama, in one location. The stunning new university building is a visual interpretation of a musical instrument and is defined as a "soundboard" for art. Visitors can attend a wide variety of events, from classical chamber music to orchestra performances, dance theatre, interactive children's concerts and workshops.
Read more
media_content.tooltip.skipped
Brucknerhaus Concert Hall
A fitting end for a day in the footsteps of Anton Bruckner in Linz would be attending a concert at the Brucknerhaus. Located right next to the Danube River, the concert hall presents a nice contrast to the old town of Linz. Within, one can experience first-rate concerts ranging from jazz and world music to classical music and orchestra performances. It is the stage for numerous music festivals, such as the annual Brucknerfest Linz.
The Bruckner Orchestra Linz holds regular concerts there. The Orchestra aims for a unique interpretation of the music of its namesake, using an inimitable, Upper Austrian sound dialect for its performances.
Read more
media_content.tooltip.skipped
Vienna's Imperial Court Chapel
On 10 February 1867, the musical director of the Imperial Court Chapel and one of Anton Bruckner's great well-wishers, Johann Herbeck, first performed one of his masses at the Vienna Imperial Chapel.
The mass quickly gained recognition for its spiritual expressiveness and musical structure. This premiere marked a milestone in Bruckner's career and helped cement his reputation as a composer. Following this performance, the imperial court commissioned Bruckner with a new composition: the F-minor Mass.
Read more
media_content.tooltip.skipped
Belvedere
In the last years of his life, Anton Bruckner was confronted with increasing walking difficulties, making it challenging to climb stairs. During this time, Emperor Franz Joseph I. assigned him a ground-level apartment in the so-called "Kustodenstöckl", a side tract of the Upper Belvedere. Here, Anton Bruckner lived for the last year of his life, during which he continued to work on his 9th Symphony. On October 11, 1896, Bruckner succumbed to a heart ailment in his apartment.
Read more
media_content.tooltip.skipped
Karlskirche
After Anton Bruckner died in 1896, his body was embalmed and laid out in state at the Karlskirche (Church of St. Charles) in Vienna. The entire Viennese art world came to pay their last respects. Today, this event is described on a commemorative plaque on the wall of the Karlskirche.
From the Karlskirche, the coffin was transported to the Westbahnhof train station and brought to St. Florian, where Bruckner was laid to rest underneath the organ of the monastery church, according to his testament.
This Might Also Be Interesting For You