Schwarzenberg, Bregenzerwald

media_content.tooltip.skipped
Join a Schubertiade
Once upon a time, Schubert's music was exclusively played at intimate house soirees, famously known as Schubertiaden. Today the composer's concerts are very much intact, whether in alpine scenery, or a more underground setting.
by Marsa Kindl-Omuse and Marietta Steinhart
Music parties
Schubert was rather poor most of his life. He famously crashed with his friends, and for the longest time he didn't even have his own piano. During his lifetime his Lieder (songs) were mainly heard by a small group of dedicated friends, who would come to his intimate musical soirees, which became all the rage in 19th century Vienna as so called "Schubertiaden."
As shy as Schubert may have been in public, the more sociable he was among friends. People would dance, sing, play charades, drink, and read poetry, while the music man was sitting at the piano, playing his latest work. Apparently, he was neither a boozer, nor a party animal, but it is said that a glass of wine did occasionally help with inspiration. A letter from his composer friend Anselm Hüttenbrenner reads:
media_content.tooltip.skipped
"One evening I invited Schubert over to me because I ... had received several bottles of red wine ... After we had emptied the noble Sexarder down to the last drop, he sat down at my desk and composed the wonderfully lovely Lied 'Die Forelle.' "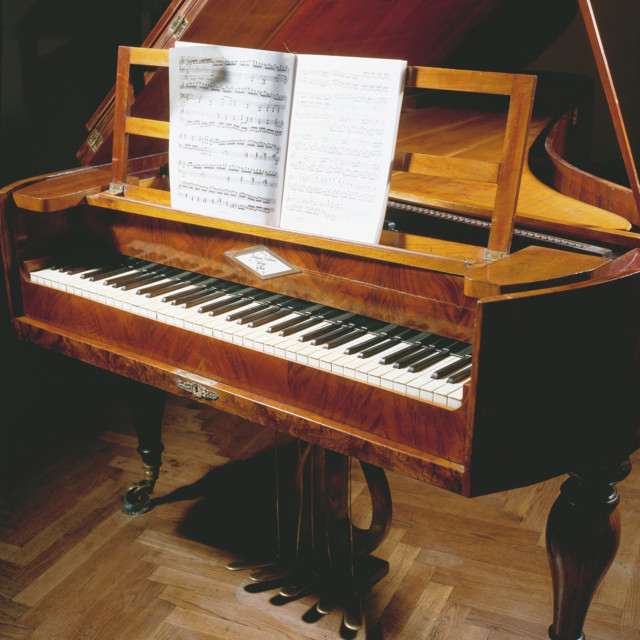 media_content.tooltip.skipped
media_content.tooltip.skipped
A happy little trout
"Die Forelle" is also a charming Lied that serves as an example of music tailor-made for Schubertiade evenings. Its storyline is about life and death, and its title character, "a happy little trout," is killed by a heartless fisherman.
It is said that one night, Schubert performed this new song, when someone in the audience said: "You know, Franz, the accompanying topic reminds me very much of Beethoven's Coriolan Overture." Schubert apparently replied: "Well, then it's nothing new, get rid of it!" and wanted to tear up the sheet of music. Luckily, he could be persuaded, to not irrevocably destroy what today is one of his most famous songs.
"Mozart and Beethoven reach heaven - Schubert comes from there."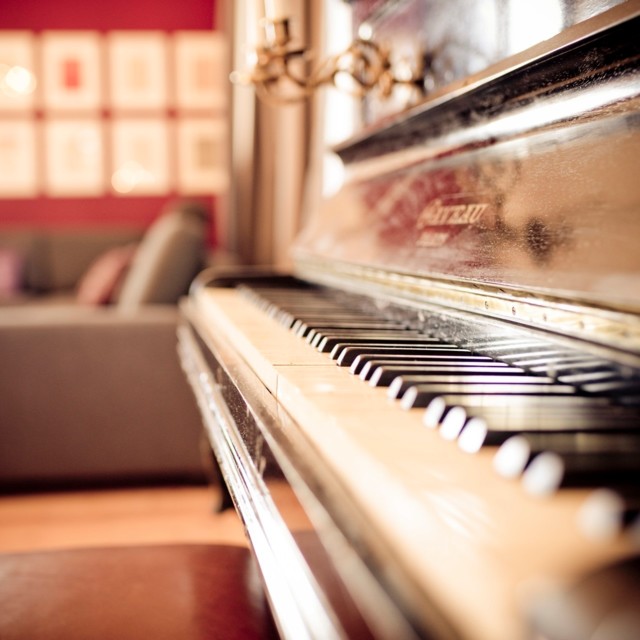 media_content.tooltip.skipped
The Schubertiade Festival in Vorarlberg
Today, the term Schubertiade still refers to intimate concerts and festivals. The most well-known and experience-worthy is the Schubertiade Festival in Austria's Alpine region Vorarlberg.
media_content.tooltip.skipped
Not to see and be seen
Despite this festival's world-class atmosphere, it is not a place to see and be seen. Picturesque hills, charming villages and towns, friendly people, and music fans from all over the world make up the unique, tranquil vibe of the Schubertiade in Schwarzenberg and Hohenems.
It is all about keeping this festival at an intimate character, peacefully listening to top-quality music, and enjoying a good conversation about it at dinner afterwards with like-minded friends.
Schubert would probably have loved it!
Schubertiade Festival Facts
The first documented Schubertiade took place on January 26, 1821 in the von Schober family's apartment in Vienna.

Exactly 155 years later, the first Schubertiade Festival took place in Hohenems Palace in 1976. Giving the composer his proper place alongside Mozart and Beethoven, was the idea behind this festival. Schubert himself never set foot in this region though.

With around 80 events and 35,000 visitors annually, the Schubertiade Festival in Hohenems and Schwarzenberg is the biggest Schubert festival in the world.

The festival also invites to the Franz Schubert Museum and the Schubertiade Museum. Nowhere else can you see so much about the person Franz Schubert than in those two museums. With more than 20 rooms in historical buildings, you get to dive into the great composer's life and history.
You might also be interested in...
media_content.tooltip.skipped

Travelling through Austria like Schubert

Vienna was Schubert's main source of inspiration but ever so often, he left his native town to enjoy Austria's vivid landscape and summer idyl.

Read more

media_content.tooltip.skipped

The Sound of Schubert's Music in Vienna

Listen to Schubert's music at this hand-picked list of music venues - or where (we are positive) he would have enjoyed playing.

Read more

media_content.tooltip.skipped

Walking in Vienna's Schubertviertel

A walk off the beaten path takes you through the Schubertviertel, a neighbourhood that carries the composer's name.

Read more