media_content.tooltip.skipped
Welcome to Vollpension - Granny's public living room in Vienna
When you open the door to 'Vollpension Generation Café' aka 'Granny's public living room' you instantly feel like you enter the living room of your childhood where you get a warm hug and be spoiled by your grandma's freshly baked cakes. The concept of this café in Vienna is based on exactly that feeling.
You sit down in one of the comfy armchairs, sip on a cup of coffee, listen to old music from the record player, accompanied by the sound of the kitchen mixers. Your favourite homemade cake is served with a few pieces of worldly wisdom from a grandma or grandpa. The walls are decorated with old family photos, embroideries, and paintings like you would only find in your granny's living room. Porcelain figurines are watching every move. Welcome to Vollpension 'head quarter' in Vienna's 4th district only a stone's throw from the famous Naschmarkt.
But there is more to Vollpension than yummy cakes in great company
Vollpension is German for both, a hotel stay including full-board – similar to your granny's place - and retirement payment. 50% of the Vollpension team are older than 60. Old-age poverty and loneliness are big issues not only in Austria but around the world. With Vollpension the four co-founders created a space where seniors can actively get involved in our society with a meaningful activity, find self-empowerment and increase their disposable income by 40% on average. It also creates a dialogue between young and old – because eating (homemade cake) brings people together.
"We think cakes are great. A cake baked with love by a granny can perhaps even save the world. And in our case, it can definitely bring people together".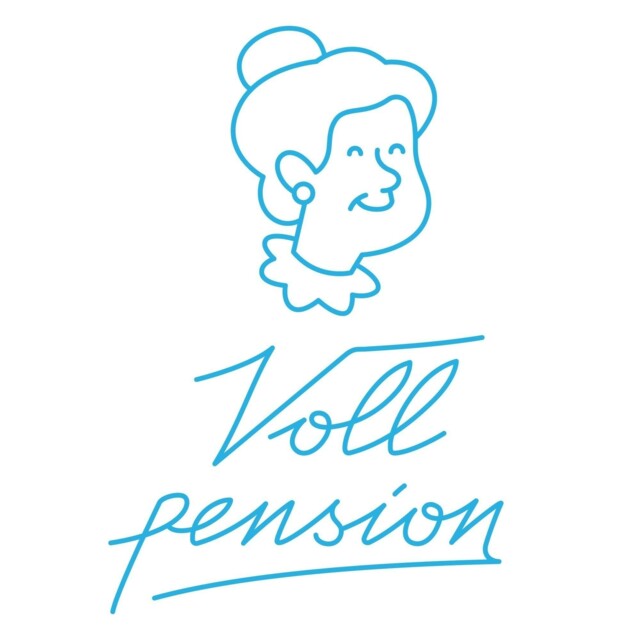 media_content.tooltip.skipped
media_content.tooltip.skipped
Vollpension's answer to COVID-19 lockdowns
BakAdemy
Back in March 2020, from one to the other the Vollpension had to shut its doors and the cakes of the baking grannies and grandpas were no longer needed. They had two options: either put the head in the sand and wait until it's over or come up with a plan so the elderly staff could still earn money, do something purposeful and socialise during this difficult time. In full Vollpension-style they decided on the latter and launched the 'BakAdemy' with on-demand and live baking courses via Zoom. Here, the grandmas and grandpas share their life and baking experience with future BakAdemics and teach you everything you need to know to bake your favourite cake when your grandma is not handy. In numerous OMAsterclasses (Oma is German for Grandma) - elaborately produced, several hours-long video courses – Herr Johannes, Frau Maria, Frau Christine to name but a few pass on their family recipes and baking tips.
media_content.tooltip.skipped
Viennese Pearls
Our favourite OMAsterclass
The Viennese Pearls OMAsterclass will teach you the ABC of baking Vienna's most loved desserts straight from the source: Vollpension's grandmas and grandpas. Whether you are a baking beginner or pro, four grandmas and two grandpas guide you through 12 recipes (14 videos) from creamy pastries like Malakoff Torte and Kardinalschnitte to Strudel, Sachertorte and Guglhupf – all of them family recipes, passed down by generations. Four hours of high-quality video content will turn your kitchen into a Viennese coffeehouse. Each video is accompanied by detailed instructions and secret baking tips to come back to. 
Start baking now
First Vienna, then the world – Bake Against Poverty
The successful launch of the online platform opened new (international) doors for Vollpension. To raise global awareness for the increasing issues old people face - not only during the COVID-19 pandemic - Vollpension invited grandmas and grandpas from all over the world to share their favourite recipes and connect with younger generations. Thanks to over 450 applications within the 48 hours, you can not only choose to bake Austrian classics with Vollpension's core team but go international with Mrs Jayashree from India and bake Coconut Cardamon Barfi, learn from Mrs Jean from New Zealand how to bake Raspberry Hazelnut Cake or meet Mrs Diana from the Northern Rivers Region of Australia via Zoom and bake a Macadamia Tart.
"We can see that the demand for jobs for older people is high, and therefore we want to give seniors all over the world the possibility to collaborate with us on our online courses."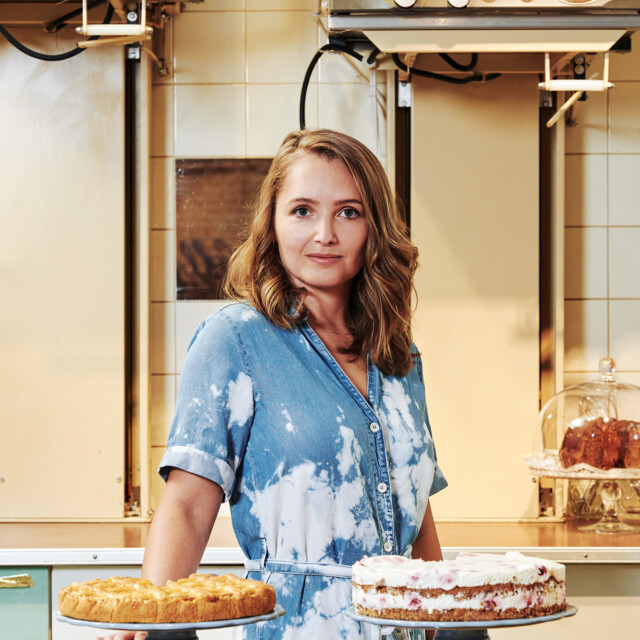 media_content.tooltip.skipped
Julia Krenmayr
- Managing Director, Co-founder
Let's take a look inside Vollpension at Schleifmühlgasse 16
David Haller, co-founder and Social Omanizer, chats to Astrid Gruchmann-Licht about Vollpension's history and current projects.
media_content.tooltip.skipped
Visit Vollpension in Vienna
Vollpension
Schleifmühlgasse 16
1040 Vienna
Austria
Telephone:
---

media_content.tooltip.skipped
A Viennese birthday cake for Australia's MiNDFOOD Magazine
Each year MiNDFOOD magazine celebrates its birthday with a special cake. This year it's a Viennese classic: the Guglhupf. A simple but easily 'dressed up' cake for every occasion. Frau Karin, born and bred in Vienna, showed MiNDFOOD's publisher Michael McHugh how it's baked and gave access to her knowledge.
Read more and watch the online baking class
This might interest you as well