Schild vom Alpe Adria Trail
Hiking the Alpe Adria Trail in Carinthia
Long distance pleasure hike from the majestic Großglockner mountain through Carinthia and Italy to the azure sea of Slovenia.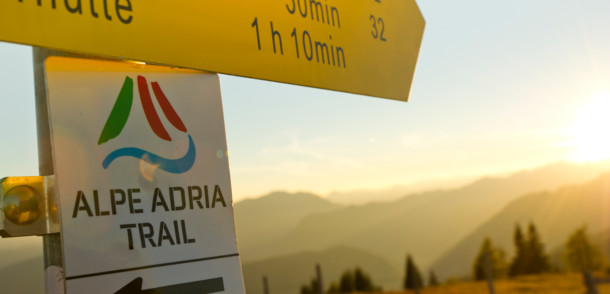 The Alpe Adria Trail in Numbers
Wegbeschilderung Alpe Adria Trail
Distance

750 km (466 mi)

Stages

43

Stages in Austria

21

Average distance per stage

17 km (10,5 mi)

Starting point

Großglockner

Difficulty

Easy to moderate

Walking time

approx. 6 h per stage
From Austria's majestic, ice-capped Großglockner mountain through sunny Carinthia and Friaul-Julisch Venetia (Italy) all the way to the azure sea of Slovenia: the Alpe Adria Trail has been designed as a "pleasure trail", which means it's easy to moderate in difficulty and passes by some particularly beautiful lakes, mountains, and natural wonders.
Simply pick one or more of the 43 well-signposted stages across three countries and start planning your hike. Or challenge yourself by doing the entire 750 km (466 mi) from glacier to ocean...
Why Hike the Alpe Adria Trail?
3 countries: Austria's Carinthia province, Slovenia, and Italy's Friuli-Venezia Giulia province
From Austria's highest peak to the Adriatic sea
Pick your favourite of 43 stage(s) to hike
Mediterranean climate
Beautiful landscapes
Season: April to October
Travel packages and luggage transport available
See beim Alpe-Adria-Trail
Unterwegs am Alpe Adria Trail
Granattor auf der Millstätter Alpe
Did You Know?

The Alpe Adria Trail is sometimes also called the "Garden of Eden".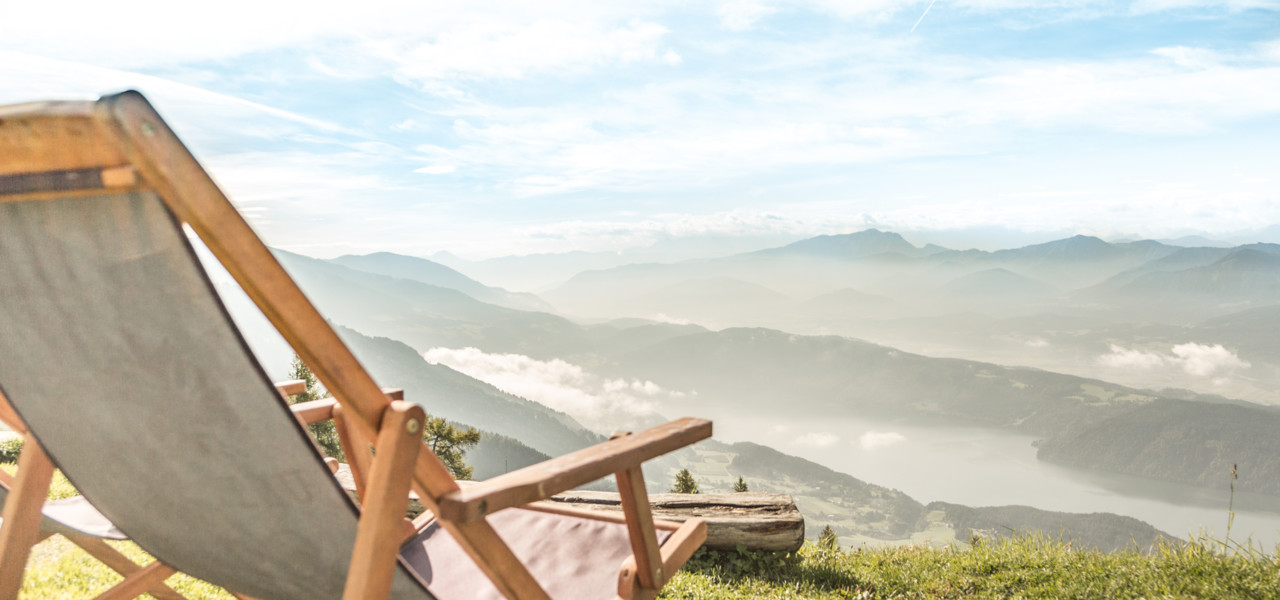 Useful Links
Ruhepause auf dem Alpe-Adria-Trail
Obervellach 58, 9821 Obervellach
How to Get There
The Alpe Adria Trail has its start at Kaiser-Franz-Josefshöhe on Großglockner mountain. The closest airports are Salzburg (145 km or 90 mi, 2.5 h) and Innsbruck (222 km or 138 mi, 3.5 h).
You can reach the starting point via the Großglockner High Alpine road – get directions for your trip by car here. If you don't drive, take the "Glocknerbus" from Salzburg, Hinterglemm, or Zell am See. It runs from the end of May until the end of September.
Berghütte auf dem Alpe-Adria-Trail

Obervellach 58, 9821 Obervellach

Berghütte auf dem Alpe-Adria-Trail

Obervellach 58, 9821 Obervellach

Berghütte auf dem Alpe-Adria-Trail

Obervellach 58, 9821 Obervellach

Berghütte auf dem Alpe-Adria-Trail

Obervellach 58, 9821 Obervellach

Berghütte auf dem Alpe-Adria-Trail

Obervellach 58, 9821 Obervellach

Berghütte auf dem Alpe-Adria-Trail

Obervellach 58, 9821 Obervellach