media_content.tooltip.skipped
The Sound of Schubert's Music in Vienna
Listen to Schubert's music at this hand-picked list of music venues - or where (we are positive) he would have enjoyed playing.
by Marsa Kindl-Omuse and Marietta Steinhart
More composers have lived in Vienna than in any other city, but maybe no other was more of a Wiener than Franz Schubert. His melodies channel the Viennese in a timeless manner and have a "permanent edge of mourning in his music." Today, Vienna is also a city where everyone – young, old, rich, poor, local, visitor - has access to an infinite amount of music programmes, to the most celebrated artists in the classical music world, and to a wide selection of music venues.
Opernring 2, 1010 Vienna
1. Vienna State Opera
Franz Schubert was not specifically known as an opera composer, but a Liederabend at the prestigious Vienna State Opera (Wiener Staatsoper) is a highlight. A masterpiece of Renaissance architecture and one of the most prestigious opera houses in the world, the Vienna State Opera is a majestic old building on Vienna's mighty Ringstrassen Boulevard.
The list of famous opera stars, who performed here since 1869 is Wagnerian in length. Get a cosy little box seat or do it like many locals do and get a standing ticket for sale on the same day. At every seat and standing room space, you can follow the performance reading subtitles in up to eight languages.
Read more
media_content.tooltip.skipped
Lothringerstrasse 20, 1030 Vienna
2. Wiener Konzerthaus
After the Musikverein and its famous Golden Hall, Vienna's most prestigious concert venue is the Konzerthaus, home to the Wiener Symphoniker (The Vienna Symphony Orchestra). Built in late Secessionist style in 1913, compositions by the likes of Strauss, Zemlinsky, Schönberg, and others enjoyed world premieres here.
One of the concert halls honours the legacy of Franz Schubert and carries his name. The Schubertsaal is a festive room and the ideal backdrop of a musical salon. Needless to say, Schubert would have enjoyed the excellent acoustics.
Read more
media_content.tooltip.skipped
"Franz Schubert transformed a world from poetry into music. He took the art song to an unprecedented level."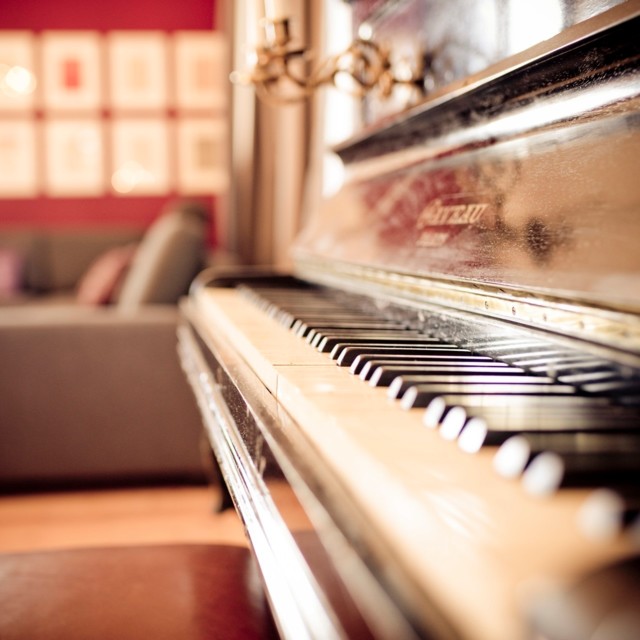 media_content.tooltip.skipped
Dietrich Fischer-Dieskau, song interpreter
Linke Wienzeile 6, 1060 Vienna
3. Theater an der Wien
Vienna's newest opera house is actually its oldest. The Theater an der Wien, next to the open-air market Naschmarkt, began life over two centuries ago as a venue for all sorts of musical entertainment.
Built in 1801 by Mozart's librettist Emanuel Schikaneder, it has seen numerous performances of historical significance, including the premiere of Franz Schubert's opera "Die Zauberharfe" in 1820.
Read more
media_content.tooltip.skipped
Am Augartenspitz 1, 1020 Vienna
4. MuTh
Vienna's rather new music and theatre venue (it opened in 2012) hosts all sorts of performances, classical concerts, readings, chamber music, festivals, and art exhibits. It is also home to no other than the Wiener Sängerknaben (Vienna Boys' Choir). Founded half a millennium ago (in 1498), one could consider this choir the oldest boy band in the world.
The petite singers are based in the Augarten palace and park, the former hunting grounds of the emperor. They have their own school and rehearse in the 300-year-old Augarten Palace, a baroque palace in the park. Franz Schubert had an astounding voice and was a choirboy in the Vienna Boys' Choir himself.
Read more
media_content.tooltip.skipped
"Schubert is proof that God exists."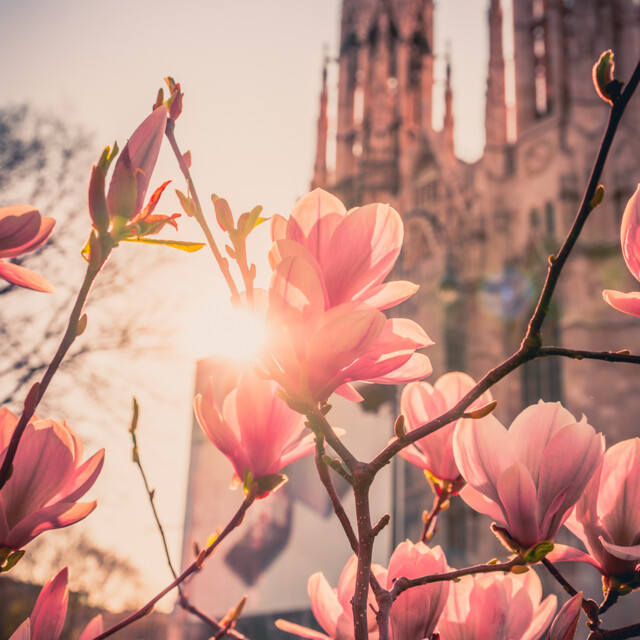 media_content.tooltip.skipped
Annagasse 3B, 1010 Vienna
5. Classical concerts at St. Anna Kirche
Drown out some of that city noise and visit a classical concert at St. Anne's Church. With its full splendour of Baroque art spreading out here, gold-plated and playful elements, unique altar paintings, and pictorial ceiling frescoes, it gives the intimate concerts here a special, dreamy quality.
Settle down, relax, and listen to the sweet Lieder of Franz Schubert. Or enjoy compositions of Mozart and Beethoven in a sonically unique way.
Read more
media_content.tooltip.skipped
Schulgasse 31, 1180 Vienna
6. Konzertcafé Schmid Hansl
There's little more Viennese than the coffeehouse culture, listed even as "Intangible Cultural Heritage" by UNESCO. And what's even better: having a coffee with live music. Schmid Hansl definitely deserves the name "concert" café, as music programmes are frequently provided here. What once was home to the Wienerlied (Viennese song) is now a place for all kinds of music, especially from up-and-coming artists.
Right in the heart of the 18th district, Schmid Hansl has the flair of the past century with a touch of underground. Classic red velvet benches, dark wood, hundreds of pictures on the wall, and the somewhat dim light gives it a nostalgic atmosphere. It's a bit off the beaten path, but exactly the place where today Franz Schubert would have held his music soirées with his friends and enjoy a jolly time.
Read more
media_content.tooltip.skipped
"Time, as countless and beautiful as it is, will not bring a Schubert again anytime soon!"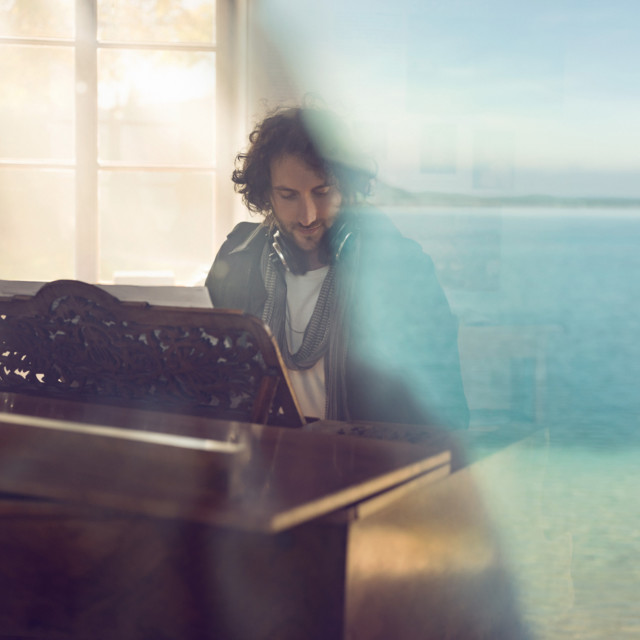 media_content.tooltip.skipped
Robert Schumann, German pianist and composer
7. Wohnzimmerkonzert at Café 7Stern
In the spirit of Schubert's famous musical soirées (so called Schubertiaden), explore Café 7Stern and step into its cosy living room with a small stage in the back. Almost every day this cafe offers so called Wohnzimmerkonzerte (living room concerts), but also readings, poetry slams, cabarets, or English-language stand-up comedy.
It's all very relaxed, bohemian, and with a soulful vibe, combined with some yummy food. In summer, come early in order to get a seat in the café's own garden at Siebensternplatz and let the evening fade away as street musicians keep stopping by.
Read more
media_content.tooltip.skipped
8. Porgy & Bess
Vienna may be the city of classical music, but when you think back to Franz Schubert and his new kind of music at that time, exploring a different style of music is highly recommended. Porgy & Bess is one of those other grand music venues and one of Vienna's finest jazz addresses.
A renowned jazz and music club with a wide variety of music and a genuinely intimate atmosphere, you'll meet local jazz heroes as well as a great number of international celebrities. Even at jam sessions, where basically everyone is invited to play, the standard is extremely high.
Read more
media_content.tooltip.skipped
Explore Schubert in Austria