media_content.tooltip.skipped

Saalfelden Leogang: Mountain Biking meets Jazz

A treasure trove of unexpected holiday moments.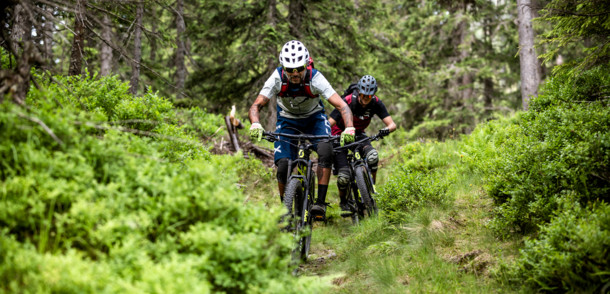 Facts & Figures
media_content.tooltip.skipped
A Region Full of Contrasts
In Saalfelden Leogang in SalzburgerLand, your days will be full of surprises. You might arrive and look up at the mountains in awe, then find yourself tearing down those same mountains on a mountain bike. You might climb a majestic peak, then follow it up by attending an internationally renowned jazz festival. You might enjoy peaceful, quiet moments in nature, then speed down into the valley on the "Flying Fox XXL" zipline.
This is a region defined by its contrasts. And that's the thing about Saalfelden Leogang – you will not be bored for a moment during your holiday here.
media_content.tooltip.skipped
Your Saalfelden Leogang Highlights
media_content.tooltip.skipped
Mountain Biking
The Saalfelden Leogang region is one of Autria's premier spots for mountain biking – more than 700 km of routes will have you spoilt for choice. Take the Matzalm Trail for a natural trail with rooty passages and some narrow bends, or visit the Epic Bike Park Leogang for downhill biking, a new 5000 m2 pumptrack, and some brand-new lines & trails suitable for beginners and experienced mountain bikers. This year, Saalfelden Leogang also plays host to both the UCI Mountain Bike Downhill World Championships and the Red Bull UCI Pump Track World Championships (4 - 6 September).
From Jazz Festivals to Cattle Drives
Saalfelden Leogang has carved out a niche as a cultural hot spot where the avant-garde meets the traditional. Its International Jazzfestival (August) is one of the biggest and best of its kind, and has spawned spin-offs like the 3 Days of Jazz in winter. At the same time, you'll get to know the traditional Austria here, for instance when the cows return from their pastures in autumn – a truly joyous occasion that is duly celebrated.
media_content.tooltip.skipped
Asitz Mountain
Take the Asitzbahn lift up to the so-called Senses Park at Asitz Mountain of Senses. This interactive area for all the senses is a playground for adults and children alike. Nearby, discover the Peaceful Waters installation, see the rugged mountaintops reflected in the reservoir, and just take a break on the sun terrace.
Europe's Last Hermitage
Saalfelden is home to Europe's last inhabited hermitage. When Saalfelden was looking to fill the vacant post of hermit in 2016, people from far-flung countries like Canada, Thailand and Australia applied. Today, you can visit this special place and, if you're lucky, have a chat with the current hermit.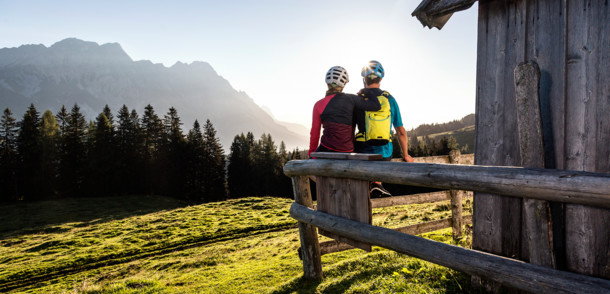 Useful Links
media_content.tooltip.skipped
Why Visit Saalfelden Leogang
Huge variety: hiking, cycling, relaxing, cultural events
Located just 70 km from the city of Salzburg
Fascinating events such as the International Jazzfestival and the Mountain Bike Downhill World Championships
Traditional mountain huts offering homemade snacks, buttermilk, and cakes
Simply Hiking programme: Wooden swings & benches along hiking trails, hiking pole sharing stations
Closest Airports
Salzburg: 70 km (1 h)
Innsbruck: 135 km (2 h)
Munich: 180 km (2 h 30 min)
...Events

...Views

...Hiking Routes

...Holiday Activities
media_content.tooltip.skipped

media_content.tooltip.skipped

media_content.tooltip.skipped

media_content.tooltip.skipped

media_content.tooltip.skipped

media_content.tooltip.skipped

media_content.tooltip.skipped

media_content.tooltip.skipped