media_content.tooltip.skipped
Ski Juwel Alpbachtal Wildschönau in Tirol truly is a gem of a ski resort: Located less than an hour's drive from Innsbruck, it has retained all the original, down-to-earth charm that makes Alpine skiing so beloved. The winter resort is one of the most beautiful ones in Austria, and also one of the ten largest in Tirol. Spend a fun family day on the slopes, explore the fairytale-like villages such as Alpbach – officially Austria's "most beautiful village" – and Niederau on the foot of the Markbachjoch, or try tobogganing, winter hiking and test your skills at a snow park.
Hotels and guest houses in this resort are especially family-friendly, so you and your little ones will instantly feel at home. Head on a different winter adventure every day, enjoy all the traditional delights at Ski Juwel's 25 mountain huts, and admire the stunning vistas from one of the many viewpoints.
Winter Holidays the Austrian Way!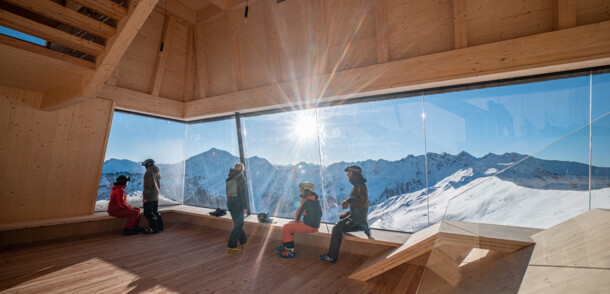 Useful Links
media_content.tooltip.skipped
Why Visit Ski Juwel
Perfect for families: pistes for all ages and skill levels - Ski Juwel has won multiple awards as a top family resort
Dedicated kid-friendly slopes, lifts and clubs right in the heart of the ski region, child-care available throughout the day
113 km of pistes & more than 100 km of winter hiking trails
Great value for money, many package deals. Highlights: The Ski Juwel Easter package (free ski pass for children up to 15 when booking a family apartment for 5 or 7 nights) or their season closing offer from 16 March (free ski pass for children up to 15 when buying 2 adult ski passes for at least 3 days)
The charming resorts Alpbachtal and Wildschönau are within easy reach
A collection of chocolate box villages like straight out of a winter fairy tale, including Alpbach, "the most beautiful village in Austria", and equally cute Thierbach, a hidden treasure
Local delicacies at 25 mountain huts and restaurants - try the Brandenberger Prügeltorte cake, the "Heumilchkäse" cheese, and the Krautinger Schnapps
Night skiing on selected days
Just 45 min from Innsbruck
media_content.tooltip.skipped

media_content.tooltip.skipped

media_content.tooltip.skipped

media_content.tooltip.skipped

media_content.tooltip.skipped

media_content.tooltip.skipped

media_content.tooltip.skipped

media_content.tooltip.skipped

media_content.tooltip.skipped

media_content.tooltip.skipped

media_content.tooltip.skipped

Ski Juwel Alpbachtal Wildschönau

media_content.tooltip.skipped

media_content.tooltip.skipped

media_content.tooltip.skipped

media_content.tooltip.skipped

media_content.tooltip.skipped

media_content.tooltip.skipped

media_content.tooltip.skipped
How to get there

By plane:

The closest airports are Innsbruck (65 km to Alpbach), Salzburg (144 km), and Munich, Germany (160 km).

By train:

For Wildschönau, take a train to Wörgl railway station, then continue on by bus to Niederau (10 km).
For Alpbachtal, take a train to Jenbach railway station, then take a direct bus to Alpbach (15 km).
Direct trains from Innsbruck (30 min), Salzburg (1 h 20 min), and Munich (1 h 10 min).

By car:
45 min from Innsbruck via motorway A12

Facts & Figures

Altitude: 850 – 2,025 m
113 km of slopes
More than 100 km cross-country tracks
45 lifts
25 cosy huts
10 ski schools
Culinary Delights in Ski Juwel
Ski Juwel Alpbachtal Wildschönau
---