media_content.tooltip.skipped
Lake Altaussee, Inkpot for Literary Luminaries
Entire shelves full of books have been written On the banks of Lake Altaussee. We want to find out why.
Perhaps it really is the water, or the panoramic views that stretch as far as the other side of the lake. Perhaps it has something to do with the air or the stillness, or perhaps the mountains? It would not greatly surprise anyone, we are talking about Austria, after all. Alfred Komarek is sitting on a bench in the garden of the house he was born in and, with a smile, looks at the grass which, as he explained earlier, he would have cut a while ago, if he hadn't had so much to do this summer.
media_content.tooltip.skipped
He doesn't really know the answer, he says after a few moments, only an idea, as such questions can hardly be proven scientifically. Why do so many choose Lake Altaussee as a location for writing? Why do authors and literary figures feel so inspired here? What does this corner of the Salzkammergut have that you can't find anywhere else?
media_content.tooltip.skipped
Ok, let's have a go: Hardly another place in Austria has inspired so many people to write as Altaussee, which also has a Literature Museum (Literaturmuseum) for anyone with a literary inclination. Hugo von Hofmannsthal came in 1892 to spend a summer here and immortalised the village in his story "Das Dorf im Gebirge" (The village in the mountains). After him came Egon Friedell, Manès Sperber, Carl Zuckmayer and Friedrich Torberg. Arthur Schnitzler stopped by, and Theodor Herzl, who at the time wrote for the Burgtheater in Vienna (and later became the founder of Zionism). Jakob Wassermann decided to stay and move into a villa down by the lake promenade.
Soon, the lake was likened to an inkpot into which authors dipped their quills. And as if small Lake Altaussee wanted to prove to the big wide world that it can hold its own in the department of literary greats, Barbara Frischmuth was born here. Klaus Maria Brandauer too, by the way. Both travelled around the world, only to come back to Altaussee.
"It is a landscape that envelops, but never cages you. Creative people appreciate that. It lets their thoughts take flight. Gives them new ideas."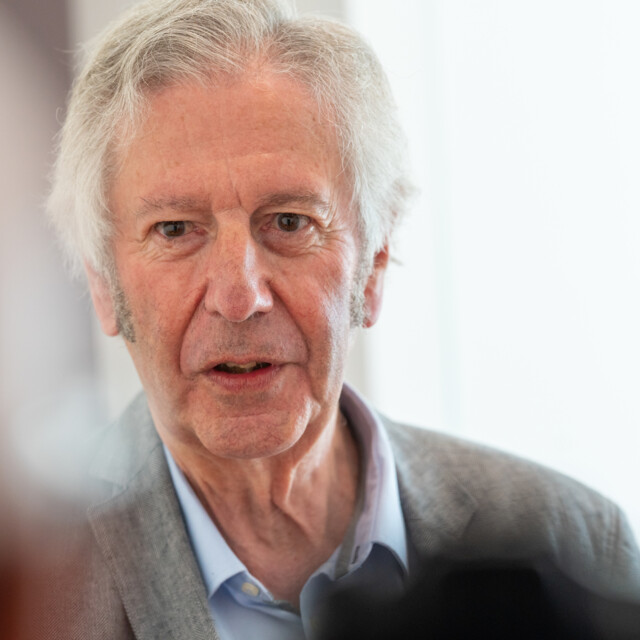 media_content.tooltip.skipped
media_content.tooltip.skipped
Perhaps it really has something to do with the landscape, muses Alfred Komarek. With this heavenly setting, this interplay of idyll and drama, the region around Lake Altaussee resembles a symphony. "It is a landscape that envelops, but never cages you. Creative people appreciate that. It lets their thoughts take flight. Gives them new ideas."
One just needs to go on a stroll around the lake to see how much it is like meditation. Imagine the landscape during a still, moonless summer night! "You sit on one of the ice-age rocks by the lake meadow, the sky dark and the flanks of the mountains even darker, and the lake is as black as the metaphorical ink – during such nights the most beautiful stories can arise." All that is needed, so Komarek, is ears to listen and the talent to the stories to paper.
While we are on the topic of mountains: Elsewhere in Austria they might be higher and mightier, but in Altaussee, they form a landscape of almost surreal beauty. Perhaps people who come here are so overwhelmed by their sight that they can't help but write - after all, one has to process these impressions somehow.
media_content.tooltip.skipped
Alfred Komarek smiles as he contemplates this theory. He sits on a bench in the garden of his parents' house, looks at the grass which should have been cut a long time ago and smiles. Yes, of course, that is so, he says after a while. "In the end, it is always nature which brings out the artist in us, it is always nature."
A tour of the Literaturmuseum Altaussee
media_content.tooltip.skipped

media_content.tooltip.skipped

media_content.tooltip.skipped

media_content.tooltip.skipped

media_content.tooltip.skipped
Discover more about the Salzkammergut