media_content.tooltip.skipped
European Capital of Culture Bad Ischl Salzkammergut 2024
Bad Ischl and 22 towns in the Salzkammergut region, spanning across the provinces of Upper Austria and Styria, present their cultural and modern diversity in 2024, guided by the motto "Culture is the new salt." The highlights will focus on new impulses for the future as well as the region's multitude of historical and contemporary art and culture. We have picked our top 12 tips, so you know what to expect in 2024.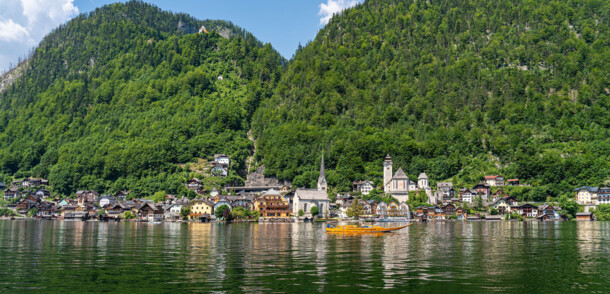 Culture is the new salt
media_content.tooltip.skipped
European Capital of Culture Bad Ischl Salzkammergut 2024
The European Commission has been awarding the 'European Capital of Culture' annually since 1985. The project aims to highlight the incredible diversity of cultures and what they have in common, promoting a better mutual understanding among European citizens. The Bad Ischl Salzkammergut 2024 program explores the defining elements that shaped the region's past, present, and future through art.
It will be integrated naturally into everyday life in the region, guaranteeing high authenticity. Each participating town has its own DNA, making exploring the region especially fun and exciting.
Four program lines highlight new ideas for the future and showcase the region's wealth of traditional and contemporary art. The goal is to entertain as well as to encourage critical discussion and create space for reflection.
The 4 Program Lines of the European Capital of Culture 2024
Magical Locations in the Salzkammergut
In Austria, it is not only art and culture itself that make every moment special. Locals are deeply rooted in their culture and traditions, and it is this relationship that brings everything to life.
There are many locations that exude a very distinctive atmosphere: A unique combination of mountains, forests, and towns that can be experienced with all five senses. This beauty inspired many artists such as Gustav Klimt, Johannes Brahms, and Franz Schubert, and it continues to attract creative people to this day. The Salzkammergut, with its varied landscape, nestled between mountains, rivers and lakes, is truly a magical destination.
The connecting elements: salt, water and wood
The mining and processing of the all-important salt, often referred to as 'white gold', was only possible because of the abundance of water and wood in the region. One could argue that these three elements are the foundation of the unique cultural heritage and the fascination of the region. Not only did they shape the area's impressive landscape, rich history, and lively culture, but they influence it to this day.
media_content.tooltip.skipped

media_content.tooltip.skipped

media_content.tooltip.skipped
Where does the name Salzkammergut come from?
media_content.tooltip.skipped
'White gold' was so precious in former times that the region of today's Salzkammergut (Lake District) was under the direct jurisdiction of the imperial magistrate in Vienna, the Hofkammer, which managed the finances of the Habsburg empire. That made it a "Kammergut," which is where the name Salz(Salt)kammergut comes from. Vienna watched the region closely. Its inhabitants were only allowed to leave with written permission, and strangers were rarely allowed in.
This, of course, had consequences: While other parts of the multicultural Habsburg Monarchy were heavily influenced by impulses from outside, the Salzkammergut largely remained isolated. Traditions such as the wearing of local traditional dresses or "Paschen" (a rhythmical and very complex form of clapping to music) are still alive today.
Sometimes, it seems as if there is a collective Salzkammergut-DNA: They say that people here have a healthy sense of self-worth, as well as a strong sense of community. And a certain rebellious attitude towards many decisions made far away in Vienna regarding their beautiful home.
Event Highlights of the Capital of Culture Year
"In a time when isolationism is on the rise and differences seem insurmountable, art and culture might be the only tools able to tame these forces and bridge the divide."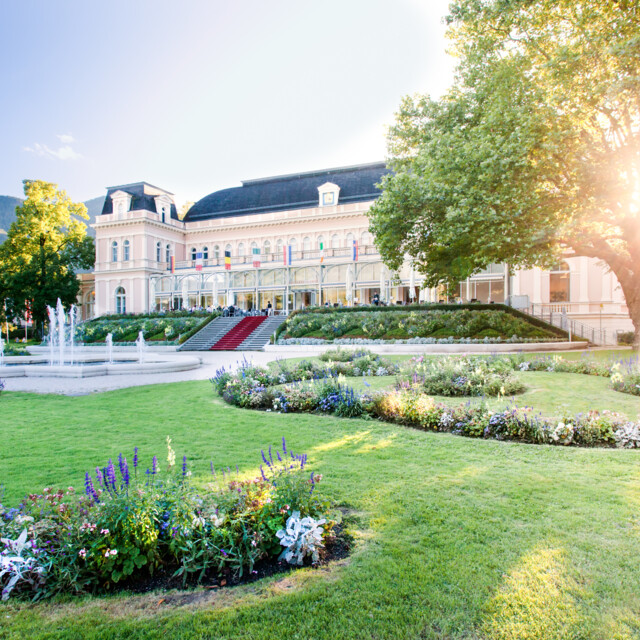 media_content.tooltip.skipped
Elisabeth Schweeger, Artistic Director European Capital of Culture Bad Ischl Salzkammergut 2024
On artistic inspiration and summer relaxation
The beauty of the Salzkammergut has long attracted those who need peace and quiet to do their work: poets, thinkers, painters, composers and writers.
Lake Altaussee, it has been said, is like a huge ink well into which authors like to dip their quills – Barbara Frischmuth and Klaus Maria Brandauer are proof: Both were born here, ventured out into the world and returned to their roots.
Gustav Mahler loved Lake Attersee; the composer wrote two symphonies in his holiday cottage in Steinbach. Christian Ludwig Attersee paints on the shores of Lake Attersee just like Gustav Klimt did during his time. Johannes Brahms lived in Gmunden for a few years, and Franz Schubert went there for his "Sommerfrische."
Indeed, there was a time when half the country seemed to spend summers in the Salzkammergut, especially in Bad Ischl. Robert Stolz, Franz Lehár, Johann Strauss, Theodor Herzl and Franz Werfel – nowhere else in Europe did one come across so many celebrities in such a small space. When, on top of it all, the emperor arrived with his entourage, Bad Ischl became the summer capital. Until the final days of his life, Franz Joseph spent nearly every summer in the Salzkammergut.
Bruckner Year 2024: The 200th Birthday of Anton Bruckner
media_content.tooltip.skipped

Anton Bruckner's unusual composition style significantly shaped the world of music today. In 2024, the province of Upper Austria will celebrate his 200th birthday with a fulminant program.

Anniversary Year
5 facts you should know about the European Capital of Culture Bad Ischl Salzkammergut 2024
media_content.tooltip.skipped
How do we build the future? How will we build in the future? These are questions which art and culture events of the program series 'Globalokal – Building the New' attempt to tackle. The focus lies on the topics of ecology, climate change, and sustainability.
The elements of water, salt and wood have shaped the Salzkammergut throughout the centuries. In light of climate change, water, in particular, is a key factor in driving solutions. This particular program highlights alternative paths and supports critical views, which will be the subject of various workshops, talks, and exhibitions.
What is a "sustainable holiday"? It means treating resources and nature in a way that future generations will still have the chance to experience Austria's quality of life.