media_content.tooltip.skipped
Chemmy's Quest: Winter Holidays and Sustainability
Can skiing and sustainability go hand in hand? Chemmy Alcott went to Austria to check out initiatives aiming to make winter holidays more eco-friendly.
Gliding down the slopes all morning, with new stunning winter panoramas awaiting around ever corner, Kaiserschmarren at a cosy hut for lunch, then some more outdoorsy exercise before watching the sunset in a deckchair amidst snow-covered peaks: Ski holidays the Austrian way are legendary. But are they sustainable too? With many winter fans increasingly concerned about their carbon footprint, it's time to take a closer look at possibilities to make ski holidays more environmentally friendly - and a way to bring winter sports and nature in harmony together.
We sent Olympic skier and BBC "Ski Sunday" presenter Chemmy Alcott to Austria to check out three best-practice sustainability initiatives first-hand.
I'm passionate about protecting the planet. And I also want my children to continue to live out their love of skiing in winter.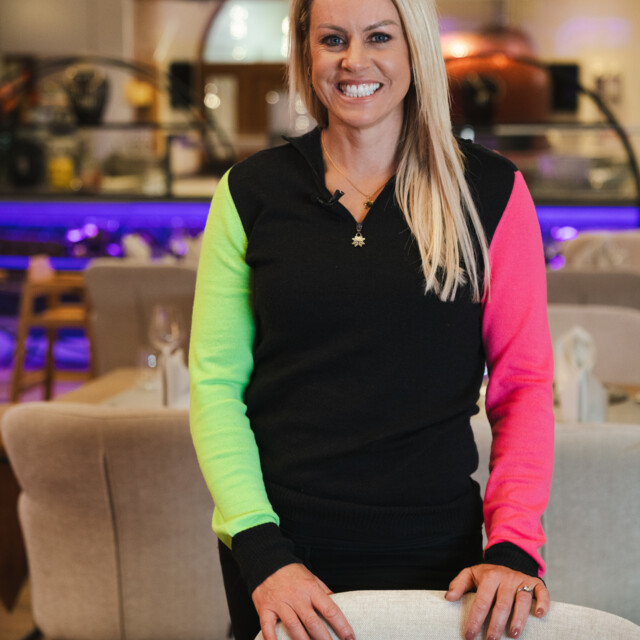 media_content.tooltip.skipped
Project #1: SkiWelt - One of the world's most sustainable winter resorts
SkiWelt Wilder Kaiser – Brixental has worked on reducing its environmental impact for over 20 years and is widely recognized not only as one of the largest but also one of the most sustainable winter resorts in the world. The region has won multiple sustainability awards and continues to work on its carbon footprint.
100% green electricity: SkiWelt has been powered by 100% electricity from renewable hydropower since 2002, while the piste bashers are fueled with GTL (burns 24% less CO than regular diesel).
First solar-powered lift: The "Sun Lift" opened in 2008 as the world's first ski lift solely run by solar power. A photovoltaic system generates 15,000 KWH/year, with the surplus fed into the electricity grid.
Solar power and waste heat: Besides photovoltaic modules SkiWelt uses heat pumps to recover waste heat from the slopes, which is then used to heat the lifts and snowmaking machines.
Sustainable snowmaking: SkiWelt has 17 storage ponds, filled by snowmelt, precipitation and spring, which are used for snowmaking, then go back into nature. They have saved 25% in water since 2017.
Read more
media_content.tooltip.skipped
There are only 5 things in our artificial snow: water of drinking quality, cold temperatures, green energy power, the best know-how, and the best team imaginable.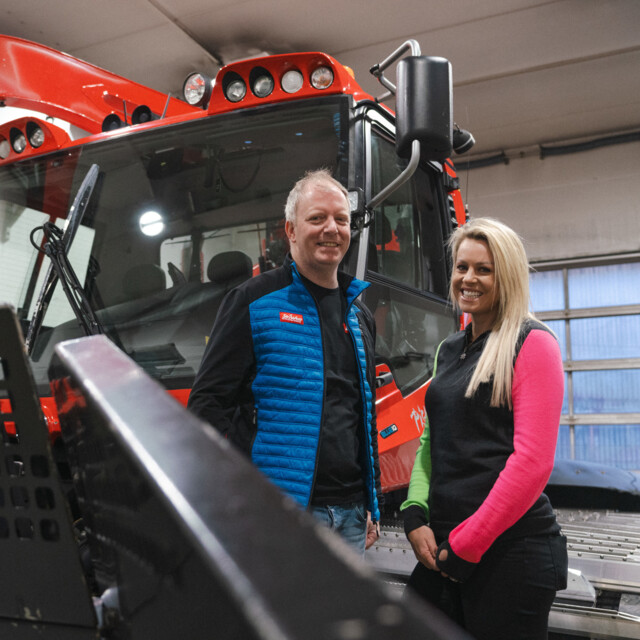 media_content.tooltip.skipped
media_content.tooltip.skipped

media_content.tooltip.skipped
Project #2: Seefeld - The first tourist region with the Austrian Ecolabel
Tirol's high plateau Seefeld was the first region to receive the Austrian Ecolabel for tourism destinations (with Wagrain-Kleinarl being second), a recognized certificate that makes sustainable action tangible and measurable and aims to increase awareness for eco-friendly holidays. Seefeld sees its sustainability vision as a joint effort, encouraging all tourism businesses in the region to implement eco-friendly measurements.
media_content.tooltip.skipped
Green power: The region Seefeld uses 100% eco-friendly electricity, including for its infrastructure and snowmaking. While this comes from mainly hydropower, they are also expanding their photovoltaics facilities and encourage all local businesses to switch too.
Public transport: The region encourages guests to arrive by public transport. Free use of the ski buses is included in the ski pass, and the guest card available at hotels and guest houses doubles as a ticket for regional transport.
Sustainable food: Seefeld's restaurants have a strong focus on local produce, including game and fresh fish. Vegetarian and vegan dishes are also constantly added to menus to reduce CO2 emissions.
Read more
This is not just a marketing project. The end goal is to involve as many people as possible to ensure the entire region is sustainable.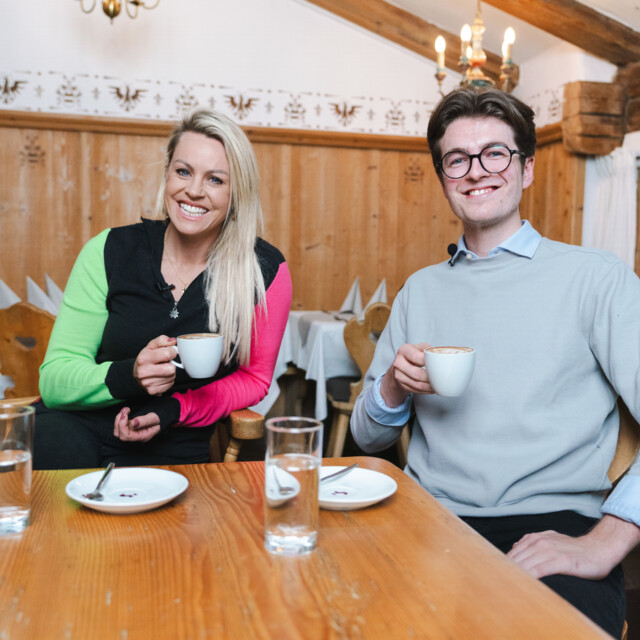 media_content.tooltip.skipped
Project #3: Hotel Klosterbräu - A best-practice model for a sustainable hotel
Hotel Klosterbräu has been run by the same family for six generation. As one of over 1,700 businesses in the Seefeld region working on reducing their carbon footprint, it has become a best-practice model of a sustainable hotel. While their main focus is reducing their footprint by using sustainable energy and food sources, their eco-friendly initiatives don't stop there!
media_content.tooltip.skipped
Solar systems and wood chip fuel: 100% of the hotel's electricity comes from a mix of solar, wind and hydro power, while the heating runs on wood chipping fuel. The hotel also plans to build its own wood chipping plant.
From the garden to the plate: Klosterbräu grows vegetables and fruits in its garden, has 200 chicks (eggs), cows (milk) and a bee farm (for honey/cosmetic products). 50% of their menu is vegetarian/vegan.
Waste reduction: The hotel aims to reduce its emissions per overnight stay from 20 kg to 12 kg by 2030. They have banned plastic bottles; kitchen waste is used to produce compost or feed their animals.
E-mobility: Guests arriving by public transport can book the hotel's free e-shuttle service. E-scooters and e-bikes are also free of charge.
Read more
We opened our farm two years ago. The next project is to grow even more veggies and fruits, like apples for our own schnapps.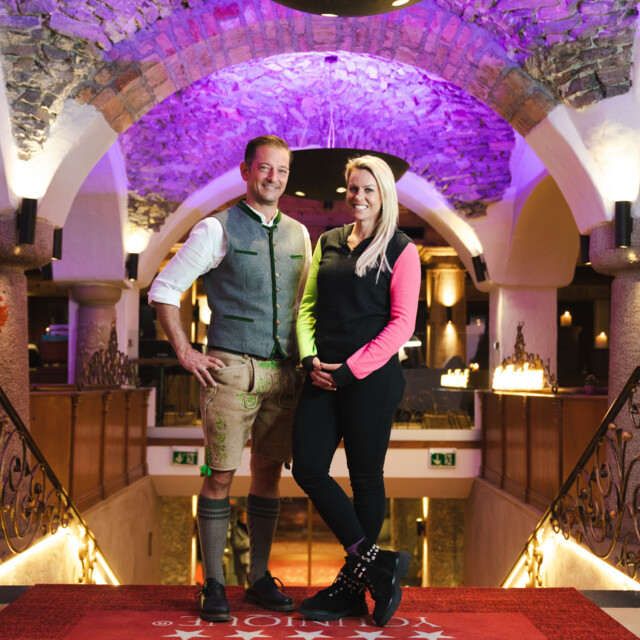 media_content.tooltip.skipped
This Might Also Be Of Interest