media_content.tooltip.skipped
Hemingway and Fleming: Finding Inspiration in the Wintry Alps
The wintry Alps as a source of inspiration for world-class literature: Find out what the famous authors Ernest Hemingway and Ian Fleming experienced in Austria's Alpine regions and how they incorporated it into their work.
media_content.tooltip.skipped
media_content.tooltip.skipped
Tirol and Vorarlberg Attract Literary Greats
In the roaring 20s, two world-famous writers discovered the joys of winter in Austria: While James-Bond-author Ian Fleming enjoyed himself in the posh village of Kitzbühel, Ernest Hemingway sought happiness amid the deep snowdrifts of the Montafon valley.
At a time when winter tourism in Austria was still in its infancy, only a few brave adventurers found their way to the Austrian Alps. One of them was Ernest Hemingway. Together with his first wife Hadley and a few artist friends, the American author spent the winters of 1924/25 and 1925/26 in Schruns in Vorarlberg's Montafon. The guests from overseas stayed at the Hotel Taube, a traditional inn that still exists today. 
media_content.tooltip.skipped
At a small Hemingway Exhibition in the building that also houses the Gaschurn Visitor Centre, one can learn more about the famous American's stay in the Montafon through photographs, reports and a tv-documentary. 
Once there, make sure you stop at the vicarage of vicar Joe Egle to sample some of his famous healing liqueurs and spirits. They would certainly have been to the taste of (atheist) Ernest Hemingway. 
More information
"I remember all the varieties of snow created by the wind, as well as the different challenges they posed for skiing. Then, when staying in one of the high-altitude Alpine huts, there were the snowstorms, which created an alien world through which we had to forge a path as carefully as if we had never seen the land before." 
From "A Moveable Feast" by Ernest Hemingway
media_content.tooltip.skipped
007 on Ski Tour in Kitzbühel
A different world-famous writer spent several amorous winters in Austria: Ian Fleming, the creator of James Bond, stayed in Kitzbühel from 1927 to 1930. At the time, the young Briton still had a long way to go until he became a celebrated cult author. Alcohol excesses and womanizing were habits that had him expelled from several top English boarding schools.
As a last resort, his parents sent him to a private school in Kitzbühel. As soon as he arrived in the Alpine town, the 19-year-old fell in love with the waitress Lisl Popper. How much Lisl could teach the dissipated Briton about relationships remains anyone's guess. The fact remains that she introduced him to the local ski instructors who took him on tours to the Kitzbüheler Horn, at 2000 metres the most beloved of the local mountains. 
I am convinced that the many ski scenes in the James Bond books and movies were inspired by Ian Fleming's time in Kitzbühel.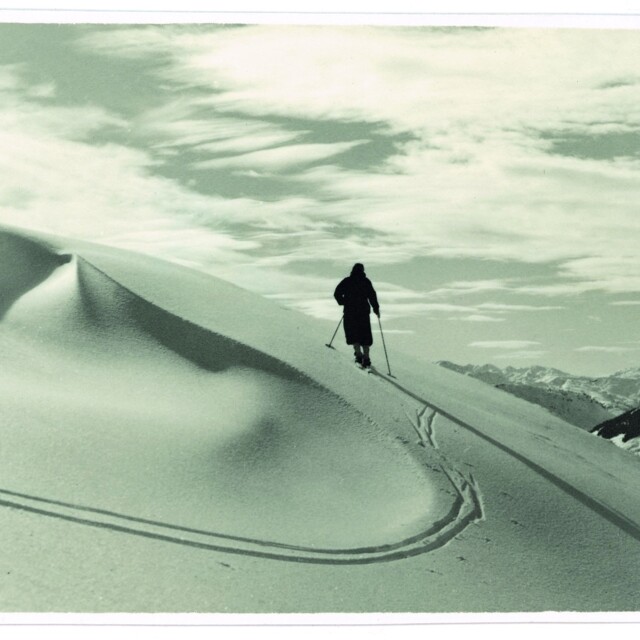 media_content.tooltip.skipped
Gugu Gugu Tyszkiewicz, Ian-Fleming-Insider
Check out these Winter Culture Stories