media_content.tooltip.skipped

Graz: A Foodie's Paradise

A foodie's paradise, a relaxed city with a Mediterranean vibe, a cultural hot spot.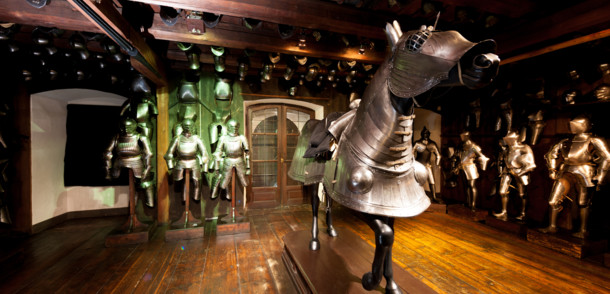 Must-Sees
media_content.tooltip.skipped
Come for the Food, Stay for the Atmosphere
As a foodie, you'll feel right at home in Graz: You'll find local cuisine using regional and seasonal products at every corner. Events like the week-long Graz Food Festival in August and regular farmers' markets are integral parts of the city, as are exciting restaurants serving up ever new scrumptious creations.
And then, there's the amazing city to enjoy these culinary treats in. Sitting in an outdoor space in the old city, listening to a nearby street musician, and sipping your second coffee in the sun, you'll notice one thing about Graz: There's no big city rush here. Instead, a relaxed way of life permeates everything here – a way of life that stays with you.
A Brit in Graz
We sent our friend Julie from A Lady in London to explore Graz. See what she got up to – and find her itinerary below.
Pleasant time at the Schlossberg in Graz

media_content.tooltip.skipped
Schlossberg Hill: See It All from Above
A must-do for every first-time visitor to Graz is climbing Schlossberg hill and seeing the city's famous clocktower up close (and the city from above). If you don't feel up to climbing the 260 stairs, simply take the lift (located inside the actual hill) or the Schlossbergbahn funicular.
Old Town & Franciscan Monastery: A Moment of Quiet
Take a stroll through the cobble-stoned alleys and splendid squares of Graz's historic city centre, a UNESCO world cultural heritage site. You can also take a guided tour, offered daily in German and English.
Right in the middle of the inner-city bustle, you'll find a place of extraordinary tranquillity: the Franciscan Monastery with its beautiful arches and quiet, green courtyards. How about just sitting here for a moment and taking a breather?
media_content.tooltip.skipped
Farmer's Markets: Have a Taste
Fresh local fruit and veg are a given at Graz' many farmers' markets, such as the Kaiser Josef Market in the city centre. But there's also cured meat, crispy dark bread, golden honey, home-made juices, fruity jams, and enticing cakes. The best part: If you ask nicely, you're likely to get a little taste of anything you like.
Unusual Restaurants & Shops: Regional Cheese and Home-Made Vegan Ice Cream
Graz' streets and alleys are lined with small, independent boutiques, bars, and restaurants. At 's Fachl, local craftspeople and farmers can hire boxes to sell their goods, which makes for a huge choice of souvenirs. For dessert, order a selection of cakes at Frankowitsch or try vegan ice cream in flavours like pear & parsley or orange & basil at Die Eisperle.
media_content.tooltip.skipped
Island in the River Mur
Built in 2003 when Graz was named European Capital of Culture, this artificial island in the River Mur houses a stylish café and a local design shop. Enjoy a coffee (or prosecco) in the midst of the river's soft waves, right in the middle of the city.
media_content.tooltip.skipped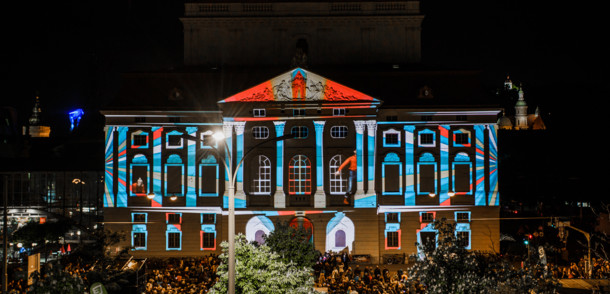 Top Events in Graz
media_content.tooltip.skipped
Why Visit Graz?
Mediterranean, laid-back atmosphere
Austria's Capital of Culinary Delights: Famers' markets and diverse restaurants using local produce
Mix of beautiful Baroque architecture & modern design
Lively creative scene: inspiring showrooms, small shops selling accessories, fashion, ceramics and jewellery, trendy hotels
Getting There
You can fly to Graz from most major UK airports with one stopover, either in Amsterdam, Frankfurt, Munich, Stuttgart or Vienna. Flight time is approximately 3.5 to 4.5 hours.
There are direct train and coach connections from cities such as Vienna, Salzburg, Linz, Innsbruck, Klagenfurt, Munich, Stuttgart and Frankfurt.
…Day Trips

…Shopping Tips

…Foodies' Delights
media_content.tooltip.skipped

media_content.tooltip.skipped

Graz with Kunsthaus and Murinsel

media_content.tooltip.skipped

media_content.tooltip.skipped

media_content.tooltip.skipped

Picnic at the Schlossberg in Graz

media_content.tooltip.skipped
Graz Tourism
Herrengasse 16
8010 Graz
Telephone:
---