media_content.tooltip.skipped
Ski Course – Yes or No? Why a Professional doesn't just make Sense for Beginners
Around 70% of Austria's winter guests are drawn to the mountain top, but how many of them can actually get back down in style? Find out why even experienced skiers can benefit from a course.
You count yourself amongst the best on the slopes, master every black run, and are envied for your perfect posture? Congratulations, you're ready for the winter season! Nevertheless, we would still recommend investing in a ski instructor. Richard Walter, President of the Austrian Ski School Association, explains the perks of a course even for experienced skiers.
1. Even the Best Can Learn a lot About Technique
media_content.tooltip.skipped
They say that skiing is like riding a bike: you never forget how it's done. But it's not actually that simple. While the basic principle of applying or reducing pressure to the skis to control curves and speed has remained the same, the carving skis of today have little in common with the wooden planks of 30 years ago.
Regardless of whether you are returning to the slopes after a break or simply want to improve your technique, a professional is always a better idea than listening to your friends' well-meant advice. "Our most popular courses are actually those for the best skiers", Richard Walter confirms. "At some point, almost everyone reaches their limit, such as when it comes to skiing in deep snow. Those people identify where they would like to improve. Others are looking to break the bad habits they have acquired over the years."
2. Fancy Something New? This is Your Chance!
media_content.tooltip.skipped
Freeriding sounds appealing, but simply going for it can go horribly wrong. "Many people think you can immediately ski in one metre deep snow for the day", Walter knows only too well. "But when you are off-piste in particular, specific techniques are needed alongside the ability to ski, which have to be learned. As with regular courses, we divide guests into groups according to their ability and select the appropriate terrain. The aim is to slowly increase the level of difficulty."
In addition to freeriding camps, which according to Walter are in great demand at the moment, special courses for women, ski tours, and carving training are currently all the rage. They are offered in all larger resorts. Ski instructors can also offer advice about equipment, which you can borrow and test on site. This includes "everything from racing to powder skis".
3. Skiing in a Group is More Fun
media_content.tooltip.skipped
We've all been there before: you're looking forward to the family ski holiday, but the others would actually prefer to spend the whole day in the spa rather than on the slopes. Or you opt to travel alone, but cruising down the slopes alone isn't all that fun, is it? The solution? A group course!
"The social aspect is certainly an important one", says Walter. "We often see friendships developing throughout the course. People go on to meet in subsequent years and hire a guide together."
4. Ski Instructors Know All the Insider Tips
media_content.tooltip.skipped
Especially when you are skiing in an area for the first time or haven't been there for a while, it's always a good idea to get tips from professionals. Because they don't just have the best turns, but also the best local knowledge. Which slope is freshly groomed? Where's best for freeriding? And, equally important: where can you get the best mulled wine and cheese spätzle?
"Our ski instructors know their area like the back of their hand, from its slopes to the lifts and après-ski scene", Walter smiles. "We are happy to pass on our tips and can also book a spot in the huts upon request."
5. Last but Not Least: Safety
media_content.tooltip.skipped
Safety plays a major role, especially when skiing in open terrain, which is becoming increasingly important according to Walter. "Our freeriding courses are run exclusively by ski guides, i.e. those with the highest level of qualification, who are responsible for all safety measures, really know the terrain, and know where to go. This is greatly valued by the guests." Ski schools also provide the safety equipment – from the avalanche transceiver to the backpack with shovel and probe.
And should something go wrong on the slopes, it's reassuring to know that Austria's ski guides are not just experts when it come to avalanches, but also first aid.
The social aspect is certainly an important one. We often see friendships developing throughout the course. People go on to meet in subsequent years and hire a guide together.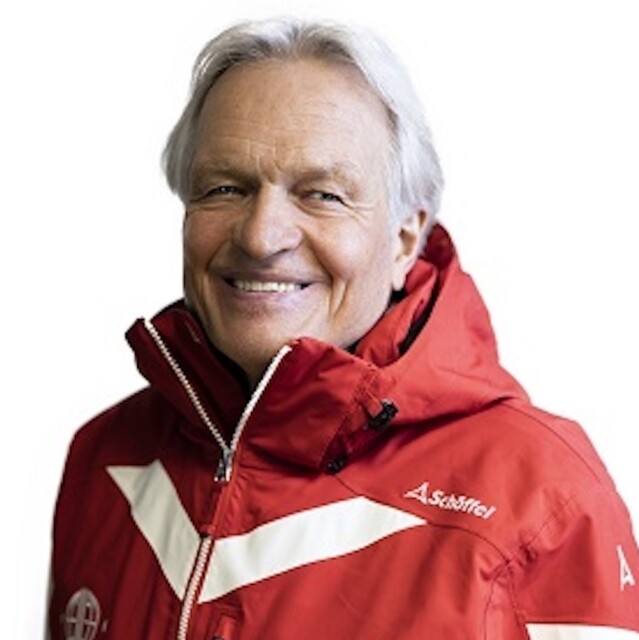 media_content.tooltip.skipped
Richard Walter
- President of the Austrian Skiing School Association
Ski Regions in Austria
Ready for your next adventure? Discover the best ski regions in Austria here.
media_content.tooltip.skipped

10 Great Places to Ski in Austria

Find pristine pistes, world-class ski schools, and optimal snow conditions in these 10 Austrian ski regions.

Top 10 Ski Areas
This Might Also Be of Interest