media_content.tooltip.skipped
Hiking the Eagle Walk, Tirol
Hike all of the Austrian Tirol, from east to west – or choose your favourite stage.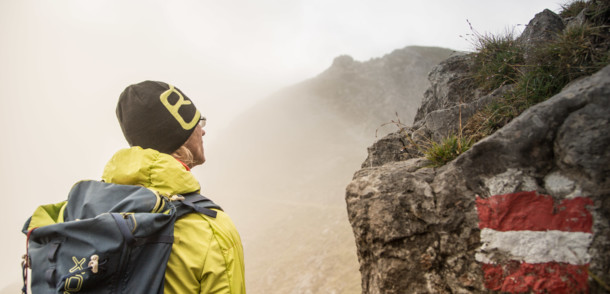 The Eagle Walk in Numbers
media_content.tooltip.skipped
Mountain Huts along the way
The 413-kilometre (257 mi) Eagle Walk is Tirol's ultimate mountain experience. Divided into 33 stages, it takes you through the entire province and has multi-day and day hikes for every taste and fitness level. Or challenge yourself to do the entire hike, from the Kaiser mountains all the way to East Tirol!
Why hike the Eagle Walk?
33 stages through the entirety of Tirol
Cross 7 mountain ranges on the hike
Hiking options for every fitness level
Wide variety of landscapes, from rugged mountains to waterfalls and blooming meadows
Trails are well sign-posted and easy to follow
media_content.tooltip.skipped
The Eagle Walk is split up into two main parts. A 24-day walk will take you straight through North Tirol's mountains, whereas a 9-day stage represents the most beautiful way to get between Austria's highest mountains – the Grossglockner and the Grossvenediger.
The Eagle Walk Stages by Mountain Ranges
Learn more about the 33 stages of the Eagle Walk
Mountain Guide Michael Rutter about the Eagle Walk
media_content.tooltip.skipped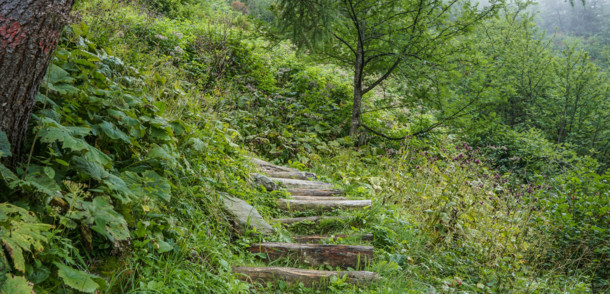 Useful Links
media_content.tooltip.skipped
Did you know?
Viewed on a map, the trail is shaped like an eagle, proudly spreading its wings over the whole of Tirol.
How to Get There
The first stage in the northeast starts in the town of St. Johann in Tirol. The closest airports are Salzburg (60 km, 37 mi), Innsbruck (90 km, 56 mi), and Munich, Germany (125 km, 78 mi).
media_content.tooltip.skipped

media_content.tooltip.skipped

media_content.tooltip.skipped

media_content.tooltip.skipped

media_content.tooltip.skipped

media_content.tooltip.skipped

media_content.tooltip.skipped

media_content.tooltip.skipped

media_content.tooltip.skipped

media_content.tooltip.skipped

media_content.tooltip.skipped

media_content.tooltip.skipped