media_content.tooltip.skipped
Hiking in the Zell am See-Kaprun Region, SalzburgerLand
Explore Zell am See-Kaprun's majestic peaks (including a glacier), crystal-clear lake, and lovely old town.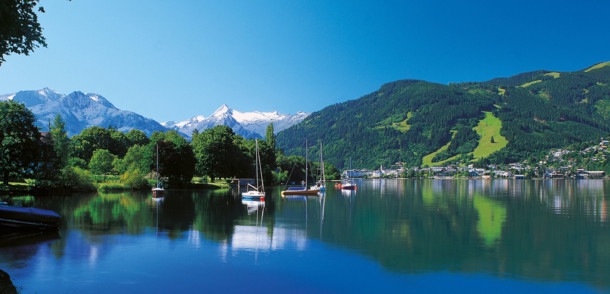 Zell am See-Kaprun in Numbers
media_content.tooltip.skipped
Highest peak – Kitzsteinhorn

Second-highest peak – Schmittenhöhe
The crystal-clear blue lake is what you'll notice first. Then, you'll look up at the majestic peaks, a backdrop so picturesque it might take your breath away for a moment. Close by, a glacier is waiting for you, offering a world of ice and snow in the middle of summer.
Visiting Zell am See-Kaprun in SalzburgerLand tends to be like that: You'll peel back layer after layer, and still find yet another delightful surprise. Activities here run the gamut from yoga in a serene Alpine landscape to climbing a dam on a specially-designed via ferrata. You can take an exhilarating helicopter flight one day, then lazily bask in the sun by the lake for hours on end the next. And at the end of your stay, what you'll notice is that you can't wait to come back.
Why Visit Zell am See-Kaprun?
Perfect mix of town, mountains, lake & glacier
Wide and varied range of hiking routes
Authentic Alpine huts & inns
Unusual activities like yoga on the mountain & stand-up paddle boarding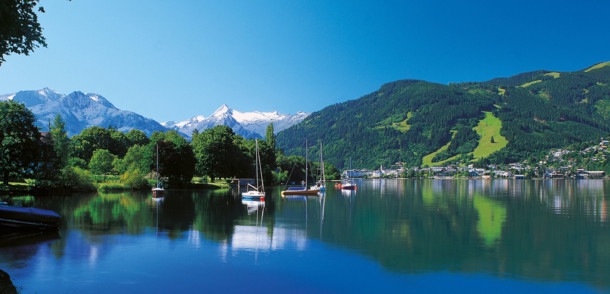 Useful Links
media_content.tooltip.skipped
Did You Know?
Lake Zell is shaped like a peanut.
How to Get There
The closest airports are Salzburg (80 km or 50 mi, 1h 15min) and Munich, Germany (200 km or 125 mi, 2h 45min).
Zell am See train station can be easily reached from Salzburg, Munich, Innsbruck, Vienna and many other cities.
media_content.tooltip.skipped

media_content.tooltip.skipped

media_content.tooltip.skipped

media_content.tooltip.skipped

media_content.tooltip.skipped

media_content.tooltip.skipped

media_content.tooltip.skipped

media_content.tooltip.skipped

media_content.tooltip.skipped

media_content.tooltip.skipped

media_content.tooltip.skipped

media_content.tooltip.skipped

media_content.tooltip.skipped

media_content.tooltip.skipped