Kunsthistorisches Museum, Vienna

media_content.tooltip.skipped
City Breaks for Real Again: Summer Vibes in Austria's Cities
Long live culture! Austria boasts plenty of inspiring cities that combine the fascinating unknown with popular sights. Join us on a journey to real cultural experiences, hidden places, and green vitality in Austria's cultural summer! #realAustria
media_content.tooltip.skipped
Austria's Sights and Secret Treasures
Paintings that touch us at the museum, living history which fascinates at castles and palaces, and trails we discover through historic towns. Art and culture define us as humans. They transport us into another world, inspire mind and spirit – and sometimes even our own creativity.
Thankfully we are able to experience the art and culture that Austrian cities and all of their sights have to offer for real again, because there is no photo that could replace the splendour of Schönbrunn Palace or the Kunsthistorisches Museum in Vienna. There is nothing like standing in front of real masterpieces by Rubens, Rembrandt, and Dürer in magnificent halls, after all. And those who know Austria are aware that of all the cultural highlights, the coffeehouse culture is probably its most charming. #realAustria
Every day we should hear at least one little song, read one good poem, see one exquisite picture, and, if possible, speak a few sensible words.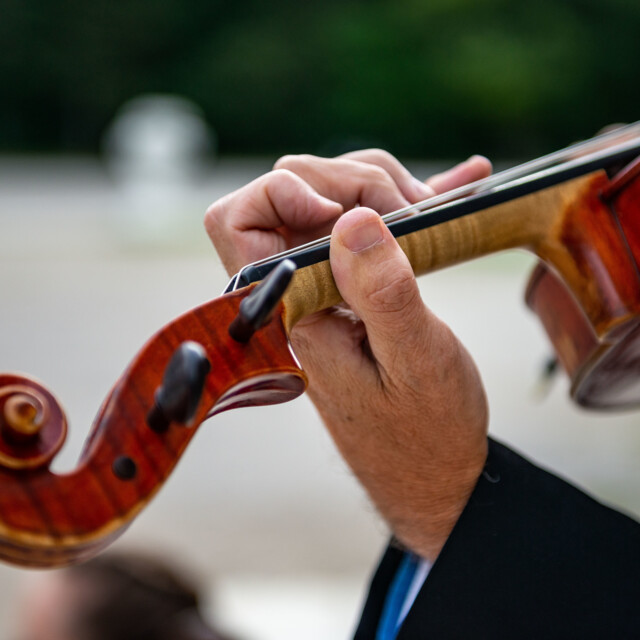 media_content.tooltip.skipped
Johann Wolfgang von Goethe
City Breaks for Real Again – At Museums
Kunsthistorisches Museum, Vienna

media_content.tooltip.skipped
Kunsthistorisches Museum, Vienna
media_content.tooltip.skipped
The Kunsthistorisches Museum Vienna
The Kunsthistorisches Museum Vienna is not just a place for art – it is an artwork in itself. The grand staircase alone, lined with the finest stucco, red marble, and detailed murals, is enough to amaze visitors on their way to the collections.
The Kunsthistorisches Museum is one of the world's most important museums, displaying objects from seven millennia, from Ancient Egypt to the late 18th century. Old masters are given a worthy place in the Picture Gallery, and bronze and gold treasures studded with precious stones set in glass and wood sparkle in the Kunstkammer. Amongst the 2,200 exhibits you will find gems such as the world-famous golden "Saliera" by Benvenuto Cellini.
Tip: Be sure to bring enough time!
media_content.tooltip.skipped
The Albertina Museum & Albertina modern
The Albertina Museum is located in a palace building a few minutes from the Vienna State Opera House, and is home to world-famous masterpieces by Monet, Picasso, Chagall, Cézanne, Degas, Klimt, Munch, and many more. One of the most important compilations of Modernist art is the "Batliner Collection", presented in the permanent exhibition "Monet to Picasso". A real Must-See!
The Albertina modern is a new gallery for contemporary Austrian and international art, which opened its doors in the Künstlerhaus building in 2020. It is the only museum in the country that presents the past 80 years of Austrian art history as a permanent exhibition. With its collection of more than 60,000 works it ranks among the world's largest museums of modern and contemporary art!
Learn more about the Albertina
City Breaks for Real Again – At Castles and Palaces
media_content.tooltip.skipped
media_content.tooltip.skipped
Fairytale Palaces, Knight's Castles, Ruins
From east to west, Austria is rich in impressive, centuries-old buildings. They crown the hilltops, giving spectacular views of the surrounding area. Or they are embedded in picturesque landscapes, surrounded by meadows, fields, and dense forests. The old walls of a castle give a vivid impression of the lives once led by its lords, ladies, and squires. Guided tours of castles and palaces promise insight into the opulent everyday life of the Habsburgs and other nobility – journeys through time to the Middle Ages, the Renaissance, and the pompous Baroque. Nowadays most castles and palaces (many of them carefully restored) are used as venues for concerts, knights' festivals, and summer festivals.
Castles and Palaces in Austria
media_content.tooltip.skipped
Schönbrunn Palace in Vienna
Originally built as a hunting lodge with a spacious park, the Baroque complex of Schönbrunn Palace was extended to its current size from the middle of the 18th century. You can still feel the authentic flair of how former rulers resided in the originally furnished staterooms and living spaces. And the setting turns into reality for children for a short space of time as they step back into the past in glittering historical costumes at the Children's Museum. 
The splendour of bygone times can also be felt at the Imperial Carriage Museum. In addition to imperial, coronation, and children's carriages, it houses one of Empress Sisi's magnificent dresses. And within the extensive Schönbrunn gardens, you will also find the world's oldest zoo.
Schönbrunn Palace
City Breaks for Real Again – The Coffeehouse and Other Cultural Classics
media_content.tooltip.skipped
media_content.tooltip.skipped
Austrian Coffeehouse Culture
Coffeehouses belong to Vienna like Mozart belongs to Salzburg. However, most people don't just stop at one of the time-honoured, elegant cafés to get their caffeine fix. Spending time at the coffeehouse is far more a culture that is all about relaxed contemplation and lively conversation. Marble tables, upholstered sofas, and local and international newspapers in their own bentwood holders are part of the furnishings of the old Viennese coffeehouses. The melange and other coffee specialities are served on a silver tray – always accompanied by a glass of fresh mountain spring water. Social etiquette and the elegance of the waiters dressed in black vests complete the unique atmosphere. They may be a little bit terse, but that's all part of the Viennese charm. The love for coffeehouses is present in other Austrian cities too, and you will find plenty of trendy cafés across the country.
The Viennese coffee house is a special kind of institution that cannot be compared to any other in the world.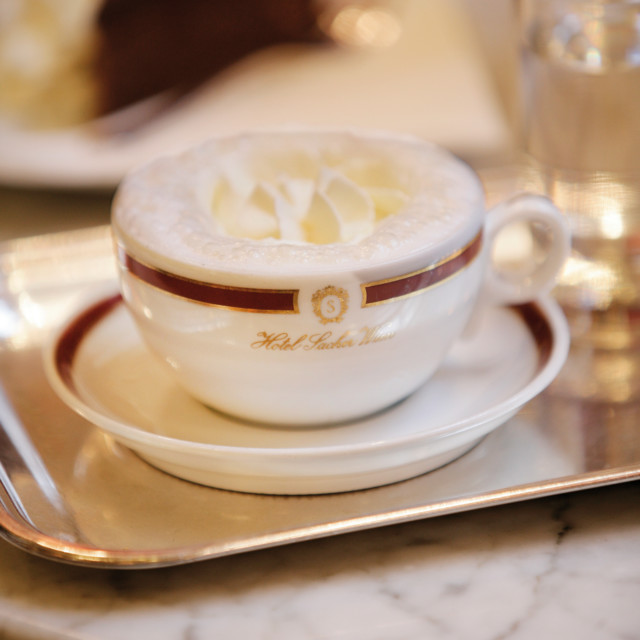 media_content.tooltip.skipped
Stefan Zweig (1881 - 1942)
Cultural Classics and Sights
media_content.tooltip.skipped
Green Ease in Urban Space
Summer awakens the joy of life and discovery. Enjoy summer with your loved ones and make plans for new adventures. A city, full of exciting places and unexpected moments of happiness, is the ideal setting. Look forward to refreshing nature in green urban oases with all the colourful hustle and bustle of town!
Where best to feel the vibrancy of the city or the force of summer? Be inspired by Austria's most beautiful locations, insider tips, and ideas.
Experience Austria's Cities
media_content.tooltip.skipped
Green Oases and Climate Culture
In urban spaces in particular, we are always looking for places to take a deep breath and relax. There are plenty of such spots to be found in Austria's cities, in the shape of green oases, parks, and local recreation areas. There are also large meadow areas and avenues of trees to help against the summer heat in the city.
Because the city and recharging your batteries outdoors are not a contradiction, but rather an exciting symbiosis. From invigorating spots to innovative green projects within the urban environment – the power of nature is ever-present.
media_content.tooltip.skipped
Secret Trails Through Small Historic Towns
Those seeking a quieter pace need look no further than Austria's Small Historic Towns, scattered throughout the country like precious gemstones. Towns such as Bludenz in Vorarlberg, Bad Ischl in Upper Austria or Hallein near Salzburg invite visitors to share their history, hospitality, and romantic flair.
We recommend three routes for a round trip through Austria, which lead past the loveliest Small Historic Towns – where the clocks tick slower, such as in the narrow streets of Kufstein or in the more than 1,000-year-old town of Steyr in Upper Austria and its historic square that is one of the most well-preserved in the German-speaking area. Another route begins in the spa town of Baden, known for its 19th century Biedermeier buildings.
3 Routes Leading Past the Loveliest Small Towns
media_content.tooltip.skipped

media_content.tooltip.skipped

media_content.tooltip.skipped

media_content.tooltip.skipped

media_content.tooltip.skipped

media_content.tooltip.skipped

media_content.tooltip.skipped

media_content.tooltip.skipped

media_content.tooltip.skipped

media_content.tooltip.skipped

media_content.tooltip.skipped
Bludenz, Radstadt, Wolfsberg

Braunau, Gmunden, Steyr, Bad Ischl

Baden, Freistadt, Schärding, Hallein